Rain World gets surprise release on Switch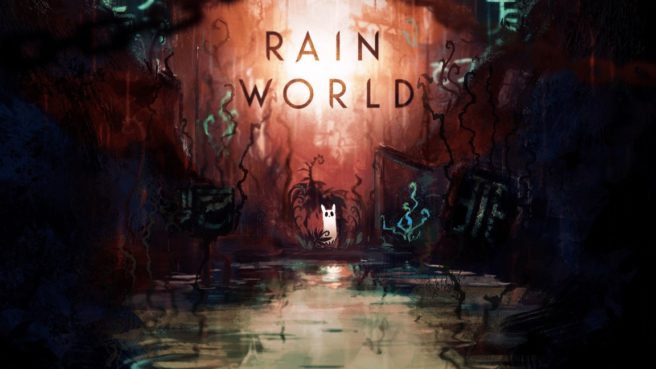 Adult Swim Games and Videocult have just released Rain World on the Switch eShop. This comes as a bit of a surprise, as we didn't know about this previously.
We have the following overview and trailer for Rain World:
You are a slugcat. The world around you is full of danger, and you must face it – alone. Search for food and shelter between torrential downpours that threaten to drown all life. Evade cunning predators that adapt to catch you. Find your family before death finds you.

Inspired by the simplicity and aesthetics of 16-bit classics, this survival platformer requires fast-paced sneaking, both upon your own prey and past the jaws of hungry predators. Grab your spear and brave the industrial wastes, but be way of the many pitfalls and traps that litter the broken landscape.

Features

– Explore a vast world of over 1600 rooms, spanning 12 diverse regions filled with ancient secrets and undiscovered dangers
– Intense, primal predator encounters will challenge your reflexes. Limited resources and the constant, impending threat of rain will test your nerve
– Procedural design and individualistic AI – every playthrough is a unique challenge!
– Play as The Monk and The Hunter! 2 new playable characters corresponding to easier and more aggressive playstyles.
– Multiplayer Arena for up to 4 players, featuring Competitive and Sandbox modes
– Updated bestiary featuring new dangerous predators and delicious prey
Pricing for Rain World is set at $19.99. It takes up 2.0GB of space.
Source: Switch eShop
Leave a Reply