Redout confirmed for release on Switch next month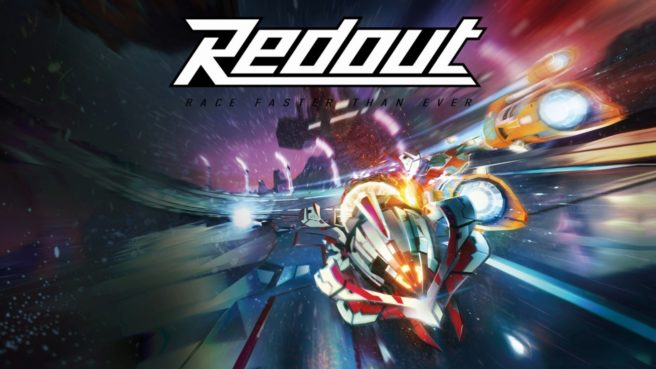 Update: Bumped to the top. Developer 34BigThings has confirmed the May 14 release date. Additionally, all previously-released DLC packs will be included. There's a total of 60 tracks over 12 environments, 28 different vehicles, 11 different event types and more than 100 different events in single-player Career mode, hundreds of liveries to customize the vehicles, and more.
---
Original: It's been a pretty long wait for the Switch version of Redout. First announced roughly two years ago, the game still hasn't released. That will apparently be changing next month.
Redout now has a listing on the European eShop, which shows a May 14 release date. That date hasn't been officially confirmed, though the store tends to be correct more often than not and the fact that the page exists at all is encouraging. Nicalis is still listed as publisher.
Here's an overview from the listing:
Redout is a freakishly fast and uncompromising anti-gravity racing game, designed to be as challenging and satisfying as the best games in he vertigo-soaked futuristic arcade racing genre. Each turn, slope and twist applies a unique force to your vehicle, and players can drift and pitch the ship to minimize friction, channeling those forces into even greater forward velocity. The courses combine the efficiency of low-polygon structure with the eye candy of state-of-the-art shading, lighting, and special-effects animation. The result? Breezy coastlines, eerie frozen landscapes and vast desert plains, all peppered with the flying sparks, electrical arcs and blazing exhaust of Redout racing intensity.
These also appear to be the first screenshots:
Nicalis will likely have something official to say about Redout on Switch very soon, so we'll let you know when we have any additional updates.
Source: Switch eShop
Leave a Reply