Rest in peace, Chris Taylor – Smash Bros. fan taken by cancer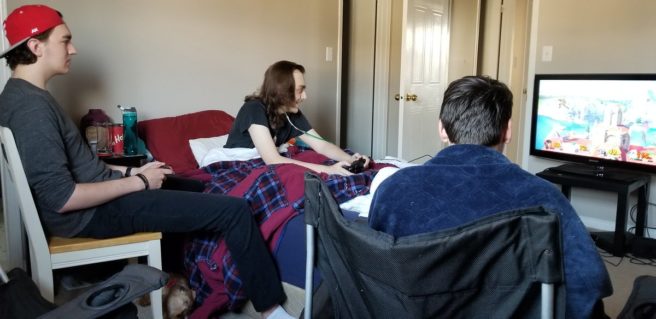 We recently spoke about how Nintendo gave one fan the opportunity to play Super Smash Bros. Ultimate early in the wake of a terminal disease. Chris Taylor, a big fan of the series, had been diagnosed with cancer. On Friday, Nintendo stopped by Chris' house to let him play the game prior to his passing after the community rallied behind him.
We now report with a heavy heart that Chris has passed away due to the cancer. He died on Monday "surrounded by friends and family", his brother says.
We have this statement from Chris' brother:
Today Chris passed away at around 5 pm est. He was surrounded by friends and family when it happened in the comfort of his own home. On behalf of him and our family we are extremely thankful for all the love and support Chris has gotten. You guys made it possible for his wish to come true. I hope chris's memory lives on through all of us when we game. Just remember this once… everybody got together for the most genuine man I've ever known. He just wanted to get out there meet some people and play some games. Unfortunately, he can't do that anymore so lets continue his legacy for him.
We'll absolutely be keeping Chris in our thoughts today, and our condolences go out to his family.
Leave a Reply