River City: Rival Showdown heading to North America in November, physical copy to include limited edition keychain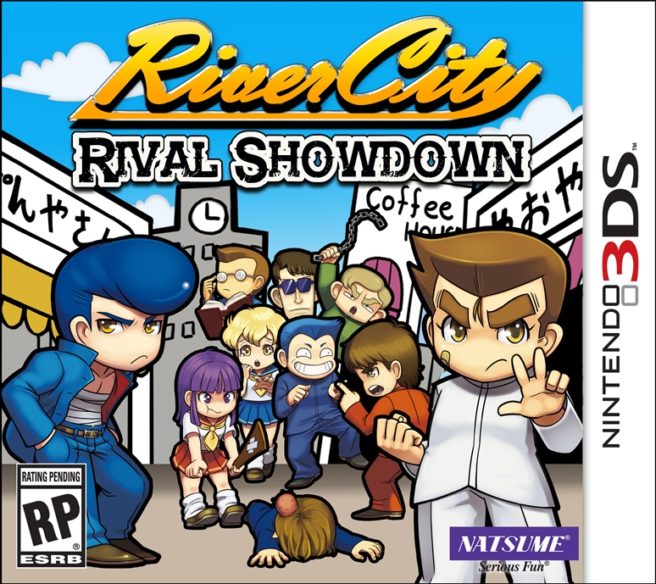 River City: Rival Showdown is releasing in North America this November, Natsume announced today. Along with a digital version, the company will be offering a physical copy that includes a limited edition keychain. Pricing is set at $29.99.
We have some additional information about River City: Rival Showdown below.
One night, Kunio is attacked by two mysterious individuals. On top of that, Riki's girlfriend has disappeared, and it's up to Kunio to find out the truth! Kunio has just 3 days to unravel the mystery, and he'll need your help to take down all who stand in his way. Take on some familiar faces from the River City games and meet new ones in this fast-paced beat-'em-up RPG.

River City: Rival Showdown will feature:

Different Story Paths and Different Endings!
A Day and Night Cycle!
Bonus Double Dragon Fighting Game Included!
Super Special Moves, Such as Turbo Stone Hands!
2 Player Local Co-Op Play!
Multiple Difficulty Levels!
Source: Natsume PR
Leave a Reply