Road Redemption coming to Switch this fall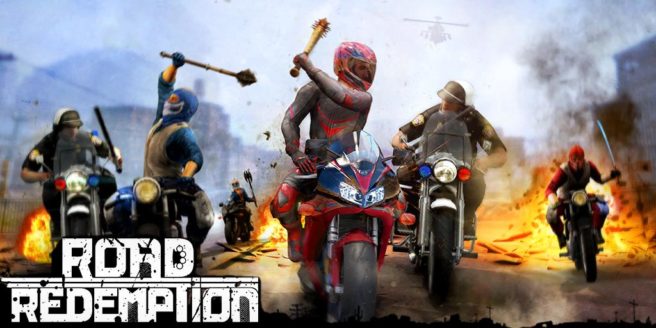 Five years after it was originally announced for Wii U, Road Redemption will finally be coming to a Nintendo console when it launches on Switch this fall. We had received confirmation about a Switch release earlier in the year, but additional details were shared today.
Tripwire Interactive has partnered with developers EQ-Games and Pixel Dash Studios to publish the multiplayer, roguelike, action combat racer on the system. A specific date has not yet been announced.
Here's more information about Road Redemption, along with a new trailer:
Road Redemption finds players leading a biker gang on an epic journey across the United States in a driving combat road rage adventure. Earn money by completing races, assassinations, robberies, and other challenges. As you collect loot, players will be able to upgrade their character, bike, and weapons to build up the ultimate road warrior. Complete with a huge single-player campaign, dozens of weapons, full 4-player co-op split-screen, and online multiplayer, Road Redemption marks a return to those halcyon days of brutal, arcade-style, action racing.

Road Redemption Key Features:
– Online Multiplayer
– Brutal weapons
– Deep motorcycle combat system complete with grabs, kicks, counters, critical strikes, and more
– Rooftop racing and non-stop emergent action
Road Redemption will be playable for the media at Gamescom 2018 next week.
Source: Tripwire Interactive PR
Leave a Reply