Road Redemption releasing on Switch today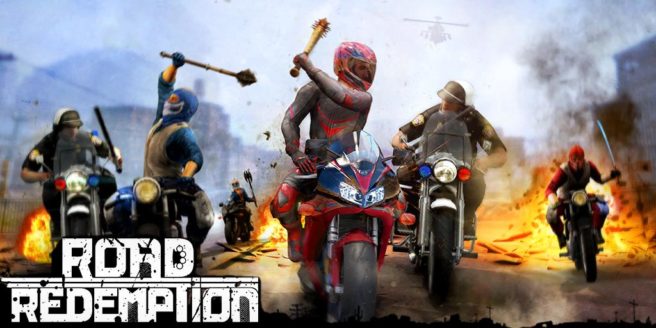 Road Redemption had been previously announced for a fall release on Switch. Today, Tripwire Interactive announced that the game is actually releasing today.
Road Redemption offers up a mix of multiplayer, roguelike, and action combat racing elements and acts as a spiritual successor to Road Rash. Continue on below for further details.
Road Redemption finds players leading a biker gang on an epic journey across the United States in a driving combat road rage adventure. Earn money by completing races, assassinations, robberies, and other challenges. As you collect loot, players will be able to upgrade their character, bike, and weapons to build up the ultimate road warrior. Complete with a huge single-player campaign, dozens of weapons, full 4-player co-op split-screen, and online multiplayer, Road Redemption marks a return to those halcyon days of brutal, arcade-style, action racing.

Road Redemption Key Features:
– Singleplayer campaign
– Online Multiplayer
– Local Multiplayer + Co-op
– Shared/Splitscreen
– Brutal weapons
– Deep motorcycle combat system complete with grabs, kicks, counters, critical strikes, and more
– Rooftop racing and non-stop emergent action
And a trailer:
Road Redemption will be out on the eShop today for $19.99.
Source: Tripwire Interactive PR
Leave a Reply