Rumor – First Mega Man 9 picture, details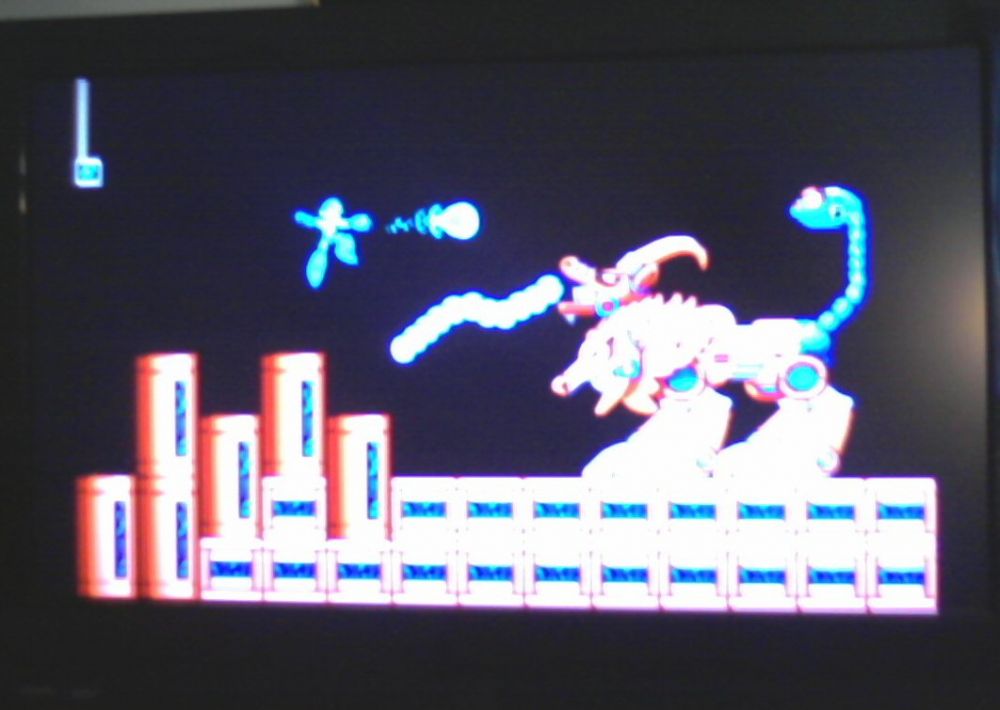 I'm sure most of you guys know how things go…Someone claims to have surreptitiously taken a snapshot of concept art, video footage, or screenshots. This time around, some guy claims that he was able to snag a quick cellphone shot of Mega Man 9. Sounds crazy, right? The same person also provided some details:
– You can play as Blues.
– The graphics are in the 8-bit sprite style, but not the classic Famicom/NES one.
– It doesn't have anything to do with the X series.
– Tango is in it, and works just like the Rockman World Game Boy version.
– The game doesn't support full wide screen YET, but it will.
– It does support 480p.
It seems very surprising that someone would be able to report on the game, but I can't help but want this all to be true. E3 is just around the corner, however, so I'm positive we'll hear something about the game then.
Leave a Reply