Runner3 blog update, retro challenge reveal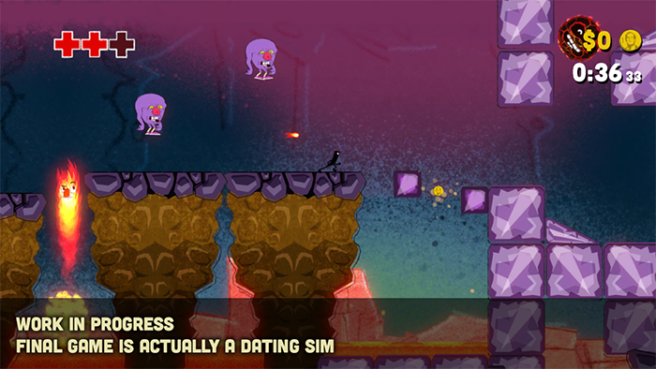 A new blog post on the Runner3 website has given us a glimpse into the retro challenge levels that will be in Runner3. These levels are different in their art style from the primary levels in Runner3, but unlike the retro challenge levels in past runner games the player will have full control over Commander Video.
In past RUNNER games, the Retro Challenges were much more simplified auto-running levels. In RUNNER3, these levels are serious business. Tons of unique enemies, loads of strange obstacles and puzzles and pitfalls, and all sorts of surprises to discover and explore. I'm very certain that you are going to have tons of fun times with this sub-game. But here's the secret sauce that's really going to freak out all you CommanderVideo fans: you're in total control of CV in these levels! That's right…run, jump….OR EVEN STOP! Writing that sentence even freaked ME out! Where am I?! What world is this that I live in?! What are these fabric tubes my legs are trapped in?!!? (Editor's Note: Jason, those are your pants.)
If the regular blog updates are anything to go by, Runner3 appears to be making steady progress to its 2017 release date. You can find the entire blog post here.
Leave a Reply