Runner3 introduces Machineland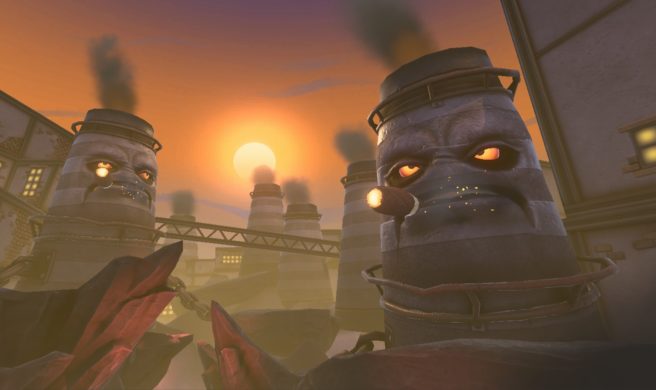 A little while back, Choice Provisions teased a new playable world in Runner3. The reveal took place today, with Machineland being announced.
Here's what Choice Provisions shared about the new area:
"Machineland is not exactly paradise, as evidenced by the cigar-smoking smokestack Titans shown above. It's cold, it's smelly, and it's polluted. As such, what better place is there for CommanderVideo and friends to spread their special brand of cheer?"
Choice Provisions also said today that Runner3 is in the "homestretch of development". You can count on much more information in the weeks and months ahead.
Leave a Reply