SaGa Scarlet Grace details, screenshots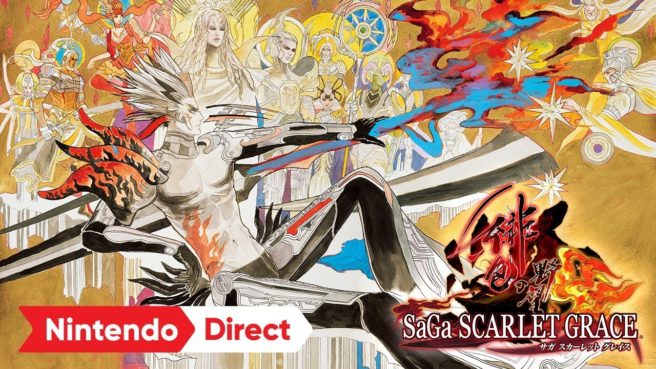 It may have been absent from the overseas presentation, but Square Enix announced SaGa Scarlet Grace for Switch during yesterday's Nintendo Direct. We now have a few additional details.
SaGa Scarlet Grace is a new version of the PS Vita game that originally made it to Japan in December 2016. On Switch, we can expect a significant volume of additional scenario, newly added voices, background music, characters, and other new elements.
Players can choose between four protagonists and live out the stories of each character. The game, which lets players befriend over 70 characters, has a free scenario that changes the story based on the your choices. As for battles, they employ a strategic system even among traditional RPGs including a Timeline, "Sparks" and "Party Formation."
The new website for SaGa Scarlet Grace can be found here. We have some screenshots below.
Leave a Reply