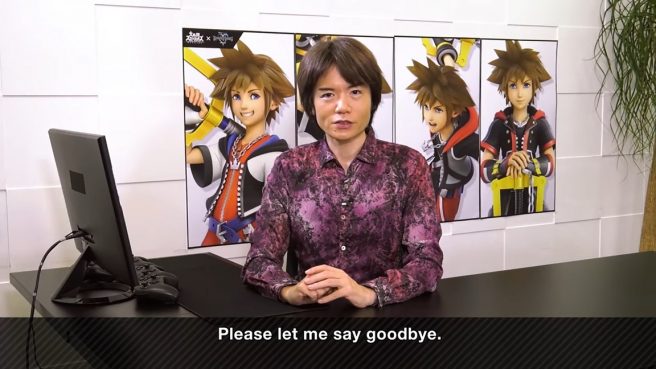 Super Smash Bros. director Masahiro Sakurai has opened up a bit about the future of the series. This comes as part of an interview with Famitsu.
The new issue of the magazine isn't actually out yet, but some early tidbits have come online and Siliconera has provided a translation. Read the full rundown below.
When asked whether he can create a new sequel to Smash, he said "Impossible!" before elaborating that neither he nor Nintendo have finalized plans for such a sequel
"I am not thinking of a sequel. I am not thinking of it every time. However, I can't say with certainty that this would be the end of Smash."
"I need to think whether I must release a Smash game or not, even if I have to do something that would disappoint users."
"I currently don't see a path where Smash can be produced without myself."
"Honestly, we did actually try leaving it to someone else, but it didn't go well."
"If the series were to continue, I have to talk with Nintendo and have a debate on whether it will succeed or not. I must think about this topic seriously."
Other than some tidbits about the future of Super Smash Bros., Sakurai also talked more generally in his final Famitsu column. He mentioned wanting to conceal himself for awhile and not being at liberty to say what he will do or create soon. Sakurai added that it may be even better if people end up forgetting about him, though he'll be careful not to make himself fade out.
As we've always done for Sakurai's noteworthy columns, we're planning a full, proper translation of his latest piece. We'll have it within the next few days – stay tuned. In the meantime, you can read about what Sakurai had to say regarding Sora in Smash Bros. Ultimate here.
Leave a Reply