Samurai Shodown NeoGeo Collection getting Shockbox Limited Edition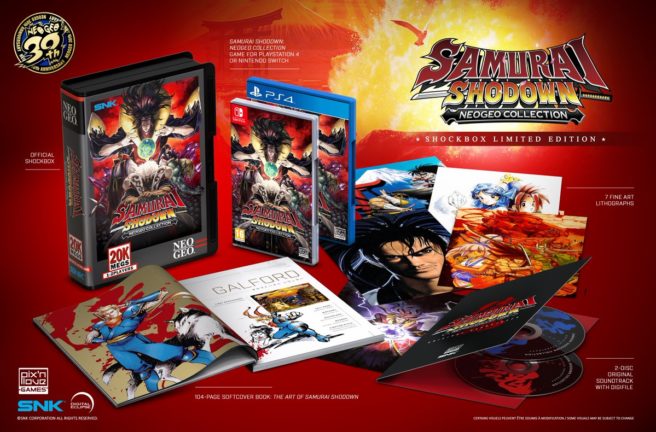 Pix'n Love Publishing has revealed a new special edition for Samurai Shodown NeoGeo Collection. Known as the Shockbox Limited Edition, copies will include the game and extra goodies.
The full contents are as follows:
– The Samurai Shodown NeoGeo Collection game (physical edition) for Nintendo Switch.
– An official NeoGeo box numbered at 1800 copies.
– An 104-page artbook featuring previously unpublished design documents and illustrations.
– Two exclusive CDs to plunge back into the atypical sound universe of the Samurai Shodown series.
– Seven lithographs in the colours of the Samurai Shodown saga.
Pre-orders go live on June 2 at 8 AM PT / 11 AM ET / 4 PM in the UK. You'll be able to reserve a copy here.
Leave a Reply