Scar of the Doll remake coming to Switch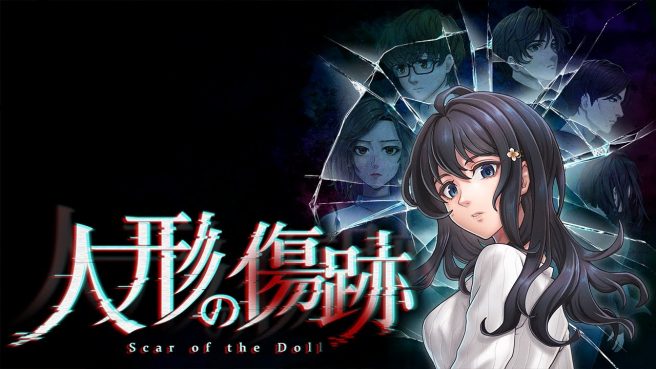 A remake of the 1998 visual novel Scar of the Dolls is coming to Switch, Child-Dream, Mista Stories, and Mamekujira announced today. It'll be out this summer in Japan.
A few different elements have been confirmed for the Switch version thus far. Graphics have been redone and players can choose to turn horror elements on / off. "Tobu Yume o Mienai" from Hiroyuki Oshima will be the main theme song and there'll be remastered versions of music. Fans can also expect an expanded story and there'll even be an extra scenario.
Here's an overview of Scars of Dolls from its previous Steam release:
From the scenario writer of "Folklore", the critically acclaimed RPG for Playstation 3. Follow Asumi as she travels to Tokyo alone to search for her only sister whom she has mysteriously not heard from for months. Highlighted by a genuinely intelligent and unpredictable story, uncover a frightening truth in this dramatic and thrilling suspense mystery.

"We used to Fight As Children…
We Fought Over the TV…
I wanted to watch cartoons and you wanted to watch science programs…
In the end I'd always burst into tears…
And you'd always let me watch what I wanted…
Father was always busy…
It was always just the two of us…
We used to go to the festival every summer…
Always…together…
You smiling beside me…wearing the same yukata…
But one year we stopped going…a boy picked you up… I knew you liked that boy
I used to stand by the door watching you…
The teddy bear you gave me that one day… I still have it. I've been taking good care of it.
The darkness of the night is scary…it makes me more aware of how lonely I am…"

Key Features

Truly intelligent plot, by master storyteller Hidehisa Miyashita

Upgraded visuals and additional content added for Steam

Draws the player in with fear, mystery, and suspense

A well written cast of characters who you really feel for

An unpredictable story that will put you on the edge of your seat
We have a trailer for the Scars of Dolls remake on Switch below.
Note that the Scar of the Doll remake has not yet been announced for the west. However, it's worth noting that the original Steam version can be played in English right now.
Leave a Reply