SEGA Ages Space Harrier gets first details and screenshots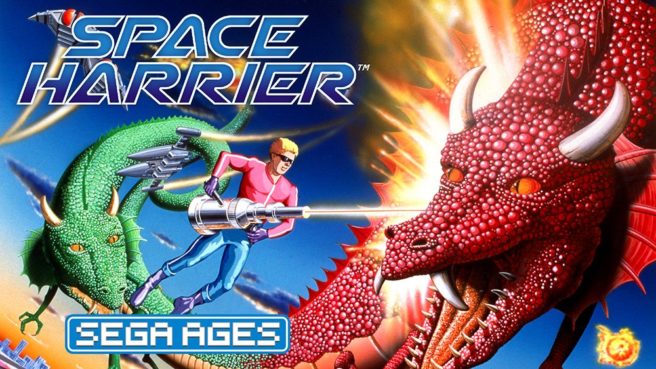 The first details and screenshots are in for SEGA Ages Space Harrier. We've rounded up everything below, courtesy of Gematsu.
Overview
– Retains the appeal of the arcade version while also including the additional features of the 3DS version, such as widescreen support, the addition of the home console version-exclusive final boss Haya Oh, etc.
– Wallpaper and CRT-style screen display that mimics the atmosphere of an arcade cabinet
– The new game mode "Komainu Barrier Attack" has also been added
New Mode: Komainu Barrier Attack
– New mode
– Komainu, who normally provides protection for the Stage 17 boss Wi Wi Jumbo, for some reason provides protection for Harrier throughout the game instead
– Komainu creates a barrier around Harrier's left and right sides to protect him
– With the exception of bullets, the barrier protects Harrier from all enemies and obstacles
– Now you can proactively destroy obstacles and invincible enemies like Binzubins by ramming into them, which normally had to be avoided other than when riding Uriah
– Of Komainu himself is attacked, the barrier will disappear for a fixed period of time
The Arcade Atmosphere Somewhat Returns with Joystick Controls
– "Joystick Mode" included
– Hold the Joy-Con vertically to reproduce the joystick-based controls of the arcade version
SEGA Ages Space Harrier is coming soon to Switch, though there's no set release date at this time.
Leave a Reply