SEGA asking fans which maps they'd like to see return in Conduit 2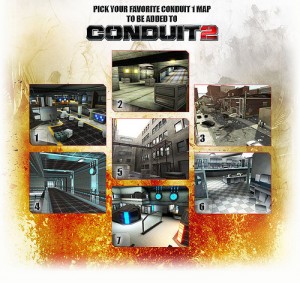 SEGA will be bringing back two maps from the original Conduit for multiplayer in the sequel. Fans can vote on the company's forums and official Facebook page. The two maps that receive the most votes on those pages will return in Conduit 2.
Which maps would you like to see in Conduit 2?
Thanks to Jordan G for the tip!
Forum thread here, Conduit Facebook here
Leave a Reply