Shockman, Chew Man Fu hitting the North American Wii U Virtual Console tomorrow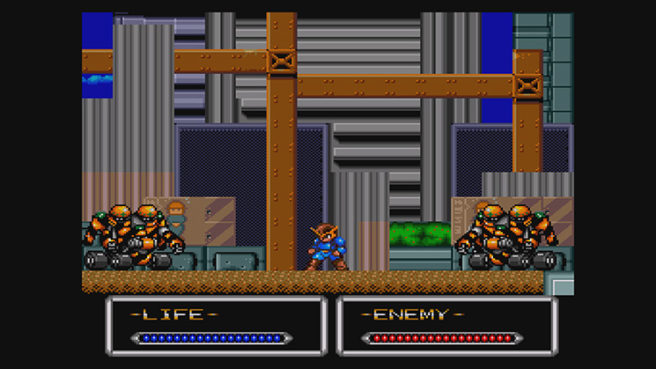 Two more games are joining the North American Wii U Virtual Console this week. Tomorrow, the eShop is adding Shockman and Chew Man Fu.
Here's an overview of Shockman:
It's been two years since Arnold and Sonya were made into Shockmen. A message from the professor to return to their bodies has them head to his laboratory, but they are ambushed by a mysterious enemy along the way. After narrowly defeating the enemy, they catch a TV news flash announcing the Ryo Empire invasion. They find that the professor's been abducted and set out to rescue him.
And Chew Man Fu:
It's up to you as an apprentice female monk to free the towers and lift Chew's curse to bring peace and fried rice back to the land once ruled by the Egg Roll Dynasty. The rules are simple! Your objective is to clear each round by pushing or pulling four colored orbs onto their matching colored tiles. Beware the sorcerer's minions in the tower who stand in your way! Kick the orbs to take your enemies out or to break down walls! Overcome the obstacles and place the orbs on their respective tiles! Chew Man Fu also features the 2-player Kick Ball minigame, as well as an Edit Mode for creating your own unique stages! The fun is endless!
Shockman and Chew Man Fu will cost $5.99 each.
Leave a Reply