Shovel Knight: Specter of Torment update will double the save slots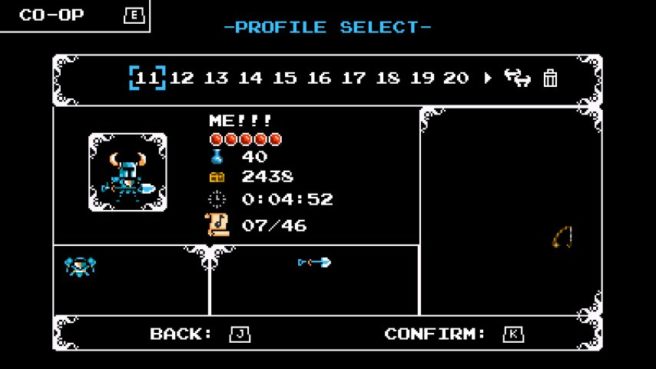 Shovel Knight: Specter of Torment is nearly here. When the new campaign is ready, the update will increase the number of save slots. Yacht Club Games posted some news on Twitter yesterday noting that the Profile count will be doubled.
The message is as follows:
A new campaign calls for new saves! Specter of Torment update doubles the Profile count so you won't have to part with your old adventures. pic.twitter.com/4d94Hd04KQ

— Yacht Club Games (@YachtClubGames) February 22, 2017
It was just confirmed yesterday that Shovel Knight and the new Specter of Torment content is launching with Switch on March 3. Other platforms, including Wii U and 3DS, will have access later on.
Leave a Reply