Furukawa talks Nintendo's future, employees, Google Stadia, new technology, making the impossible possible, much more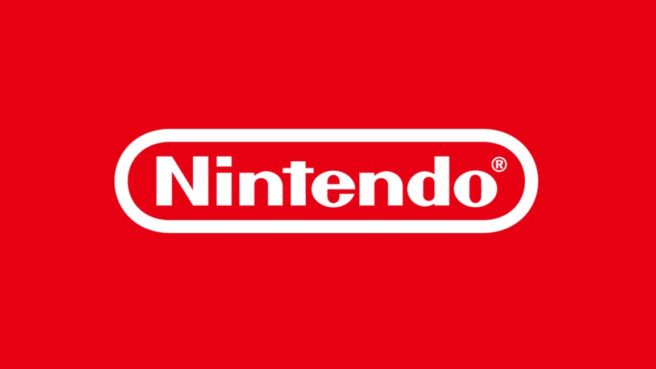 Nintendo president Shuntaro Furukawa recently sat down with Nikkei to discuss the future of the gaming industry and how Nintendo is coping. Among the extensive amount of topics, Furukawa talked about Nintendo's development philosophy, retaining employees, how to make games that astonish players and more. In addition to this, Furukawa even discussed rare topics such as Google Stadia, the declining importance of the Japanese market, and if Nintendo has missed the boat on new technologies.
We've prepared a full translation of the article below:
On leading technologies, such as 5G and AR, being utilized progressively with video games.

Furukawa: The new technologies of the world are now being adopted by video games first. Over the course of many years, those who played video games as children have now grown into adults. And as a result, games that used to be for children only have now spread to a great variety of generations.

"Pokémon GO" uses AR by populating locations everywhere with Pokémon to catch; it spawned a social phenomenon where men and women of all ages went around town looking for them. It's a game that provides many people with an experience that's fun from the start, and also has the power to change their physical mobility.

On the competition to exceed content conventions, such as with videos and music.

Furukawa: This isn't something we've only just started doing. Ever since I started with the company, I've continued to be told that video games are not part of daily necessities, so it shouldn't come as a surprise that a customer could stop playing at some point. It's just part of the video game and entertainment business to constantly have that impeding sense of danger. Basically, that means this is a very severe business.

There are now many ways for consumers to entertain themselves and the competition of chasing after that precious, limited time that consumers have is as intense as it's ever been. It's necessary for us to continue innovating as we move forward, all while we compete in that competition with our games.

Can video games continue to foster the creation of new innovations?

Furukawa: Innovation is making something that most people perceive to be impossible into something that's possible. It's very important for us to constantly ask ourselves, "Is there something impossible that I can make possible?" When we're able to turn some kind of recreation thought to be technically impossible into something possible through creativity, that's when we can amaze people.

Our effort that goes into exceeding the conventions of standard video games continues to grow. For example with the Wii, we created practical games that got people moving, contributed to their health, and sharped their memories. We combined dedicated gaming hardware with the concept of having a wide range of players enjoy our games as a result of thoroughly researching what we could accomplish. If we identify something to be fun, we generally do a deep dive into it. In doing so, we foster the development of innovation.

How are your games changing with technology?

Furukawa: The most important thing to us when new technology is introduced is how it will change the quality of the player experience. It's essential to us that our games are enjoyable, fresh and give players new experiences. Firstly from a game development point of view, we will create content that makes players want to pick it up and play, regardless of the technological environment. Afterward, if there is a technology that can support that, then we will utilize it.

The gaming population has a strong, grassroots influence, and technology that's employed in video games often becomes standard elsewhere. For example, touch screens were only widely used in smart phones after they were made popular by the Nintendo DS.

On Google's cloud-based platform, "Stadia", which can be played on multiple smart devices.

Furukawa: When a large company like Google comes on to the playing field, the games industry gets more attention. There's the possibility of attracting new technologies, and the breadth of the player experience expands, as well. We welcome the industry excitement and healthy competition between a variety of companies.

With the rise in cloud gaming, do you think that expensive, dedicated video game hardware like the Nintendo Switch will become a thing of the past?

Furukawa: It's possible that cloud gaming could capture the public's interest in 10 years from now, however at this point in time, I do not think that dedicated hardware will go away. It's a long way off before we'll really know the outcome. With that said, it is imperative that we focus on improving methods of play that can only be had on dedicated hardware. Once your audience starts saying they can play on other consoles or smartphones instead, you're finished.

Regarding whether the success of dedicated hardware has led to an "innovation dilemma" and given Nintendo a late start in new areas.

Furukawa: Our greatest focus is on creating unique and exciting experiences rather than the hardware. At this point in time, we're able to create unique play experiences because of our hardware and software divisions being structured to develop in unity. The reason for this is because our hardware and software developers come into contact with each other regularly in order to create the best player experiences possible.

On companies like Apple entering the gaming industry with a focus on things like AR, and American companies' aggressive application of new technologies.

Furukawa: Something I do not want the public to misunderstand is that we are not turning our backs on new technologies – we are constantly researching and developing. Our hardware development teams evaluate all kinds of new technologies available thus far and consult with our software developers. If they determine that a technology can be used with a game, then they will utilize it. We will not be changing this fundamental approach moving forward.

As for AR, it is definitely one of the many aspects we are interested in. We are currently researching what interesting ways we can utilize it.

eSports have become a big topic with large sums of prize money being paid out. Nintendo does participate in eSports, but without prize money; they seem to have missed the boat on current trends.

Furukawa: eSports consist of audiences watching players compete on stage for prize money, and it's become one of the incredible attractions of video games. It's not all about the sense of rivalry, though. In order for an all-inclusive amount of people to enjoy our games regardless of their experience, age or gender, we want to elevate events to allow for a wide range of players to participate. Our specialty is creating a different outlook from other companies, and not the amount of prize money.

On the expanding competition to offer high-paying bonuses to retain talented employees.

Furukawa: It's a natural course of things. It's definitely becoming more and more intense to retain people of extreme talent. However, we will not be participating in that sort of competition.

The reason we have the opportunity to hear from our customers from all around the world who loved playing Nintendo as a child and now play with their children is because those customers actually work at Nintendo now. We want people who feel like that to join the team. To work at a company is to spend a substantial amount of your time there, so it's integral that they feel compassion for our philosophy. Those are the people in whom we find the driving force behind creating games that astonish players.

Your developers have to keep up their hard work so that Nintendo retains its appeal. How do you ensure they do this?

Furukawa: Our development staff is avidly working hard on discovering new ways that players could enjoy our games. It is of utmost importance to me to maintain an atmosphere where they can work without restrictions, while I manage the business.

Are you saying that you don't have to interfere in their work?

Furukawa: I do not concern myself with their own processes. I am not the director in charge of the development department and its staff, so I do not see any added value to interfere personally. I always rely on the professionals who know how to handle those situations best whenever I can.

Nintendo is known as a leading representative of Japanese businesses who have ventured abroad to innovate. What are your thoughts on the declining population of Japan?

Furukawa: The importance of the Japanese market will not change for us. However, with the declining birthrate and increasing age of the elderly, developing products that appeal to a wide range of generations is necessary. If we do that, we can find success with many people despite how the Japanese market may change.

It does seem like the Japanese market will reduce, though.

Furukawa: If you think about it plainly, yes, however foreign markets already make up about 70% of our sales. It will become ever more important for us to put effort into markets that we have yet to win over.

We've heard that you play games quite often. What's your favorite recently?

Furukawa: Lately I've been into Pokémon which came out for the "Switch Lite". I love catching all the Pokémon found throughout the game.
---
Translation provided by Oni Dino on behalf of Nintendo Everything.
If you use any of this translation, please be sure to source Nintendo Everything. Do not copy its full contents.
Leave a Reply