Skyhill: Black Mist coming to Switch this fall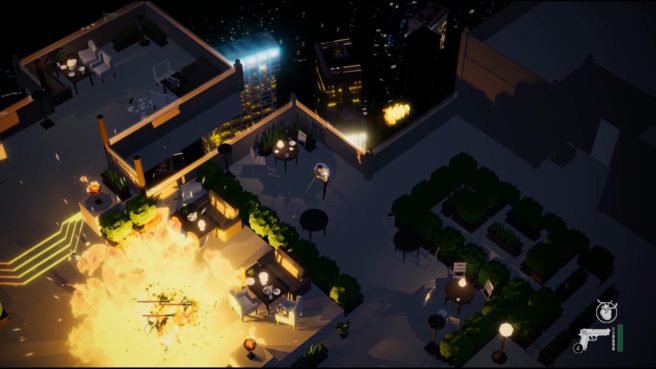 After selling 200,000 copies of the original Skyhill, publisher Klabater and developer Mandragora Games have announced a new addition to the franchise. Skyhill: Black Mist, a mashup of stealth-action, survival and RPG mechanics, is currently in the works for Switch.
The following information has been shared thus far:
In Skyhill: Black Mist you awake inside a huge interconnected buildings conglomerate, a condominium built by Skyhill Inc. an omnipotent corporation that literally controls entire city. You being one of its employees were granted a luxurious apartment and just moved in…

What was supposed to be a beginning of a new life, unexpectedly changed into a nightmare. Things have gone terribly wrong, your daughter was kidnapped and whole building is suddenly overrun by some dark monsters and mad people that want to hunt you down like an animal. It must be this mysterious black mist that changes human into vile creatures that is standing behind this events…

Key features:

Non-linear exploration:

Carve your own way in a semi-open world of Skyhill condominium, but also within infrastructure buildings such as, school, shopping center, business lounge, cinema, underground parking space and variety of technical locations.

Survival at all cost:

You were infected by mysterious black mist and you're slowly dying… You constantly have to search for medicine to sustain yourself, gather and manage resources, craft new tools and weapons to survive as long as possible in this hostile environment.

Play Your Way:

Solve problems in your own way. Use environment to your advantage, lure enemies into traps, sneak using stealth or hit them hard with brute force. You decide. And… if you die, you die in your own style as well!

Mysterious Threat:

Solve the mystery of dark mist's origins. Nothing is as it seems, try to distinguish reality from illusions and find out what's real and what's not.

In Skyhill: Black Mist you will explore the vast and varied locations of the haunted condominium, manage your depleting supplies and take part in stealth-oriented encounters. The game will let you choose the way of solving problems. Use brutal force, remain unseen or find hidden passages to avoid obstacles. Whatever you do, be careful – your enemies are deadly dangerous, environment is unforgiving and even slightest mistake can cost You dearly. Skyhill: Black Mist is a unique blend of stealth-action, survival and RPG generes set in modern dystopian world.
And here's a trailer for the game:
Skyhill: Black Mist launches on Switch this fall via the eShop.
Source: Klabater PR
Leave a Reply