Update: More emails – Sony was pursuing a Smash Bros. movie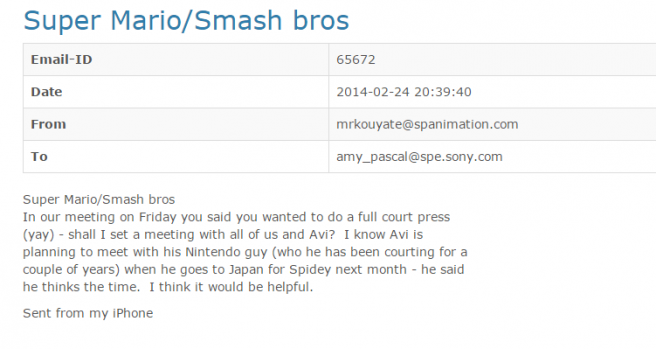 ---
Update 2: Bumped to the top. Another email has been found. Arad said in one message that Keiko Erikawa, one of the founders of Koei Tecmo, was "instrumental to the Mario deal" – likely because of her relationship with Nintendo.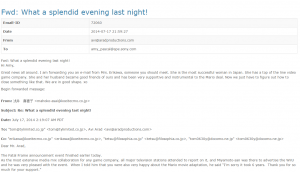 ---
Update: We've posted a couple of other email exchanges below. It sounds like Sony was interested in Nintendo's full stable of IPs!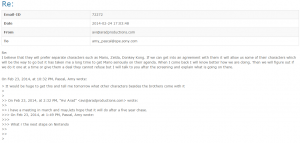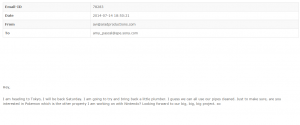 ---
You may remember that, last year, there was talk about Sony securing the rights to a Mario movie. That news came about due to a leak within Sony – specifically emails between top executives within the company and producer Avi Arad.
As it turns out, Sony wasn't just interested in Mario. WikiLeaks has now obtained emails which reveal that the company was very much interested in creating a Smash Bros. movie as well. It seems that Arad would have been involved with this film, too.
Just like the Mario movie, specific details are not available at this time. There's a good chance that both projects will never happen!
Leave a Reply