Spitlings heading to Switch later this year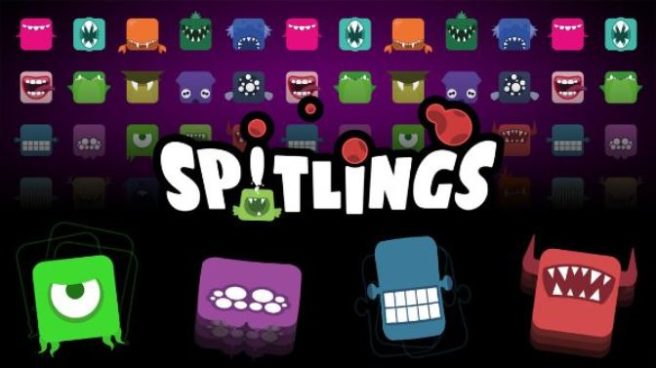 Publisher HandyGames and developer Massive Miniteam today announced Spitlings, an action arcade game planned for Switch. You'll play as a Spitling, a rectangular creature with teeth it can spit or use to jump and take down orbs.
Spitlings has a few different features. There's a Story Mode as well as an Arcade Mode with over 100 levels. Multiplayer with up to four players is also supported. Additionally, the game will feature a four-player co-op level editor.
Here's an official overview of Spitlings, along with a trailer:
Spitlings is a cute but hardcore arcade game that's made for playing locally with friends. With over one hundred levels to start with, an easy-to-learn level editor will make sure you never run out of challenges. Keep playing to unlock new music tracks, new characters to play with and new visual themes for certain levels, and by using the level editor players can build a level together and play it right afterwards. Just prepare for a lot of shouting: if one player fails, everyone has to restart the level.

Features

– Classic hardcore gameplay meets modern design sensibility
– Action packed, highly engaging, scream-at-your-friends multiplayer fun
– If one fails, all restart: it's co-op with all the outrage of versus on top
– Play a 100+ level Story Mode with cutscene animations
– Beat the clock to unlock 30+ themes and characters
– Edit game options and parameters to suit your playstyle in Arcade Mode
– Play by your lonesome or with up to three other friends in four-player co-op multiplayer
– Tap into your creativity with the local level editor which can also be used in co-op play
Spitlings will launch on Switch later this year.
Source: HandyGames PR
Leave a Reply