Splatoon 2 adds Walleye Warehouse map tomorrow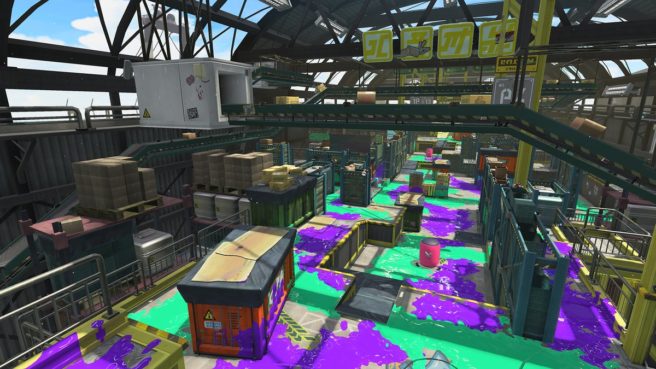 Nintendo has announced that a new stage will be added to the Splatoon 2 map rotation tomorrow. Walleye Warehouse, returning from the first game, will be appearing.
Walleye Warehouse goes live at the following times:
– 6 PM PT (December 14)
– 9 PM ET (December 14)
– 2 AM in the UK (December 15)
– 3 AM in Europe (December 15)
We have some screenshots of Walleye Warehouse in Splatoon 2 below.
Leave a Reply