Splatoon 2 – European Splatfest #5 results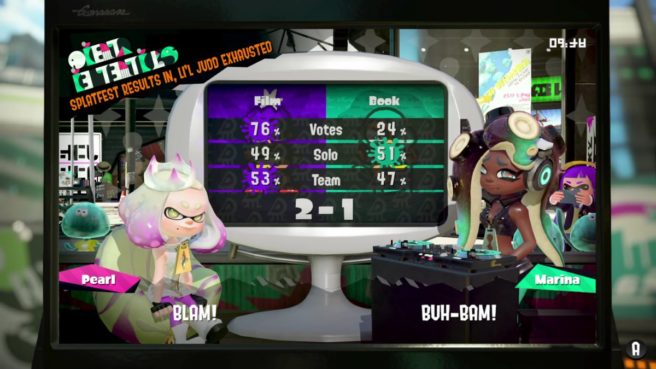 Just like in Japan, the latest European Splatfest has ended. We now have a winner between Team Book and Team Film.
Team Film was much more popular, and they also won out in team battles. Team Book won solo battles, but that wasn't enough to secure a victory.
The final score was 2-1 for Team Film.
Leave a Reply