Splatoon 2 – Hare vs. Tortoise worldwide Splatfest results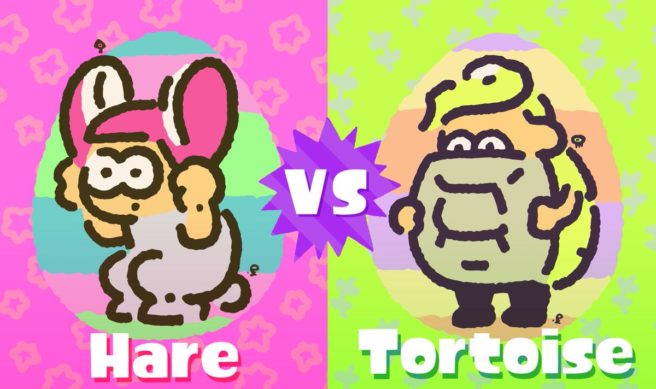 Splatoon 2 held its latest Splatfest this weekend. It was another worldwide event, pitting Team Hare up against Team Tortoise.
Following 48 hours of battles, the Splatfest has ended. Nintendo has also now shared the full results.
Here's a look at how things panned out: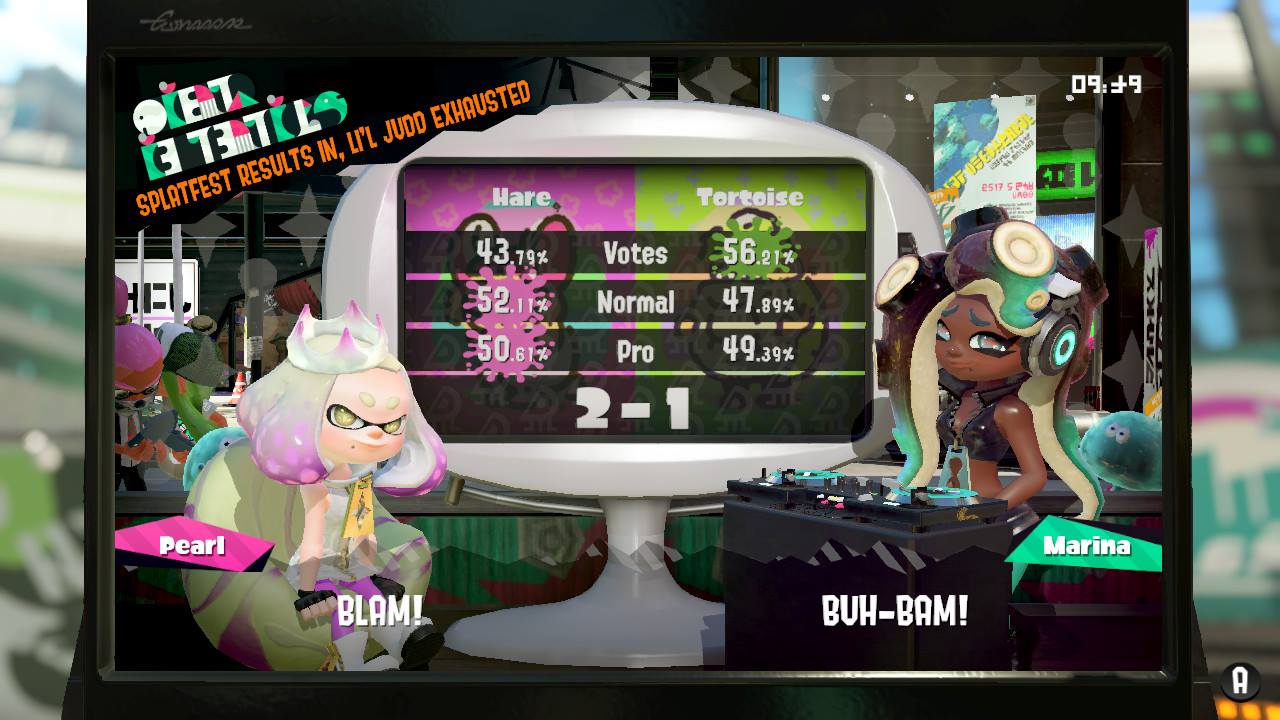 Team Tortoise had the edge as far as popularity goes. But in terms of the actual battles, Team Hare was completely victorious – by just a smidge. That gave Team Hare the win by a final score of 2-1.
Leave a Reply