Splatoon 2 – Japanese Splatfest #3 announced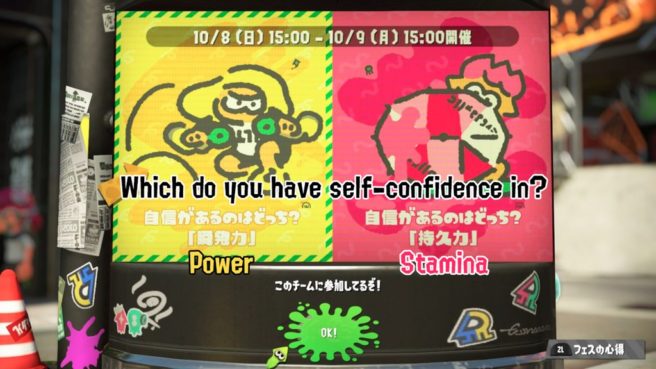 The third Japanese Splatfest will be kicking off in Splatoon 2 soon. Players are being asked about what they have self-confidence in: power or stamina. The Splatfest will be held next weekend.
North America is the only region where a third Splatfest hasn't been announced. In Europe, a toilet roll-themed event will be held next weekend.
Leave a Reply