Splatoon 2 – North American Splatfest #3 announced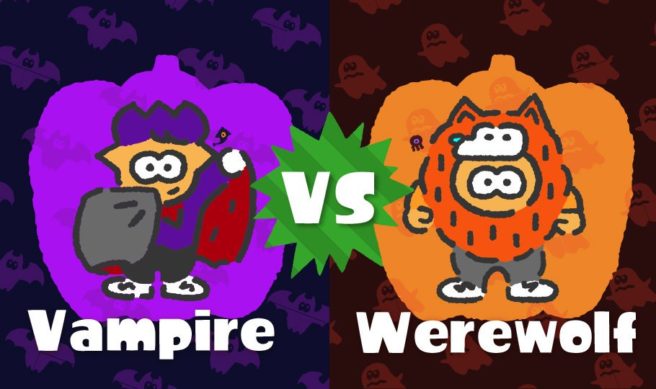 Europe's third Splatfest for Splatoon 2 is taking place this weekend. In North America, the next event will be held next weekend.
The new Splatfest pits vampires up against werewolves. It'll begin on October 13 at 9 PM PT / October 14 at 12 AM ET. Like always, the Splatfest will last for a full day.
Leave a Reply