Splatoon 2 – North American Splatfest #3 art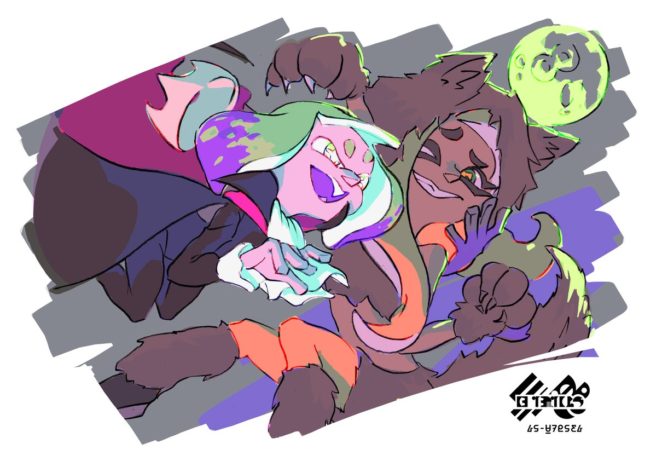 Earlier today, Nintendo shared art for the third Japanese Splatfest taking place in Splatoon 2 this weekend. We now have the official image for the North American event.
Players can choose to be on either Team Vampire or Team Werewolf. The North American Splatfest begins at the very end of Friday / start of Saturday, and will last for a full day. Expect the results soon after it ends.
Leave a Reply