Splatoon 2 – North American Splatfest #4 results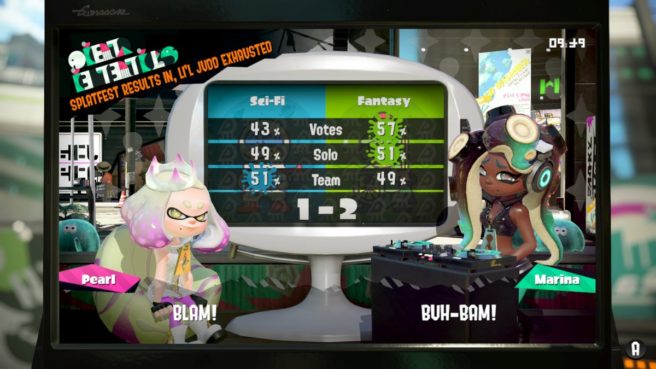 The fourth North American Splatfest in Splatoon 2 has come to an end. In the latest event, players were asked if they prefer sci-fi or fantasy.
Team Fantasy had the edge in both popularity and solo battles at 57% and 51% respectively. Team Sci-Fi won slightly more team battles at 51%, but that wasn't enough.
The final score was 1 point for Team Sci-Fi and 2 points for Team Fantasy.
Leave a Reply