Splatoon 2 – North American Splatfest #5 results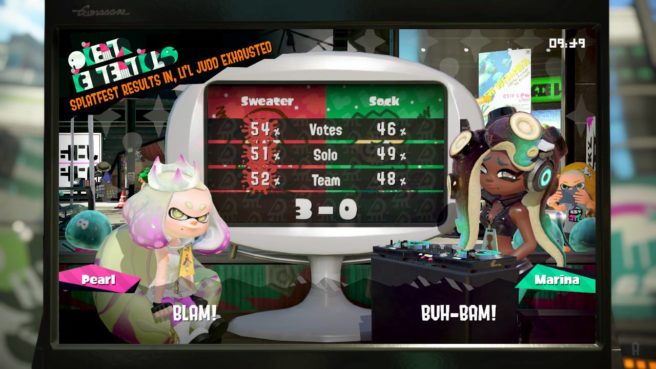 The latest North American Splatfest has come to an end. In this week's event, players were asked which bad holiday gift would you rather receive: sweaters or socks.
All aspects of this Splatfest were very close. Just a few percentage points separated popularity and wins. But in the end, Team Sweater came out on top in each category and won by a score of 3-0.
Source: Splatoon 2
Leave a Reply