Splatoon 2 – North American Splatfest #7 results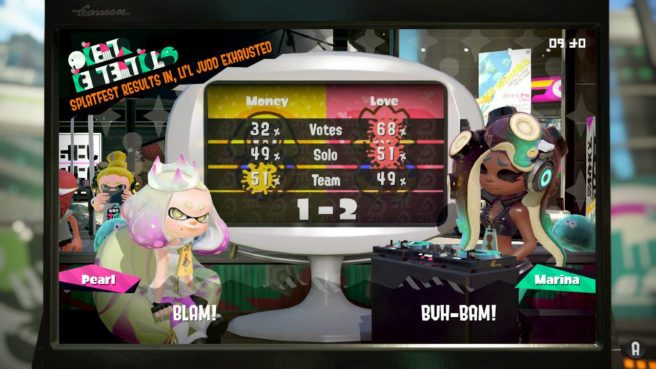 For the latest North American Splatfest in Splatoon 2, Team Money and Team Love went head to head. The event has now concluded, and the results are in.
Only a single percentage point separated the two teams when it came to solo and team battles. However, the popularity of Team Love sent them over the edge. The final results were 1-2 in favor of Team Love.
Source: Splatoon 2
Leave a Reply