Splatoon 2 – Splatfest #2 announced (flight vs. invisibility)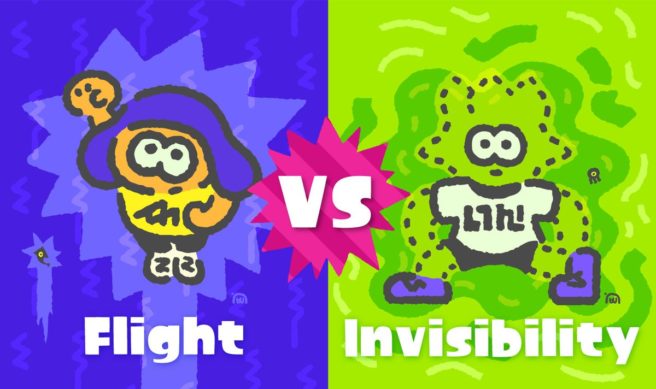 The next Splatfest for Splatoon 2 has been announced. In the second competition, players will be asked to choose between flight and invisibility.
This Splatfest will be taking place in both North America and Europe. We're waiting on details for Japan at present.
The next Splatfest will run between September 1 and September 2.
Source: Nintendo PR
Leave a Reply