Splatoon 2 – Spring Fest announced with Splatfest and gear; version 4.6.0 launches April 2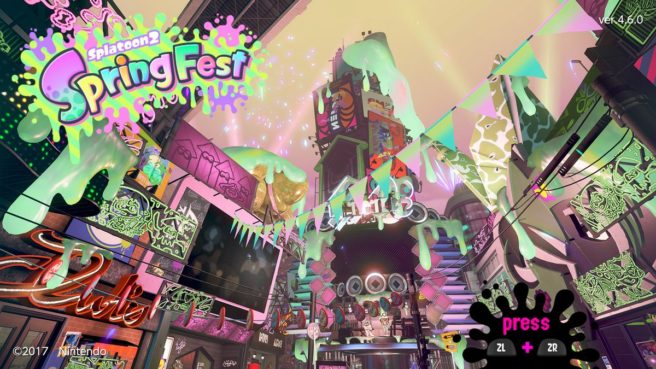 Nintendo has made a series of announcements pertaining to Splatoon 2.
First, a Spring Fest will be coming to the game in April. A Splatfest will be held in which players are asked whether they believe a hare or tortoise would win a race. The next Splatfest will be held during the weekend of April 19.
Also tying in with the Spring Fest and Splatfest, spring-colored gear will be given out via the Squid Research Lab Report (Splatoon 2) news channel on Switch. These include spring colored visors and fresh kicks with custom colors featuring design supervision from Pearl and Marina.
Finally, Splatoon 2 version 4.6.0 launches April 2. The update features twelve Sheldon's Picks weapons and weapon badges that display your dedication to a particular weapon.
Leave a Reply