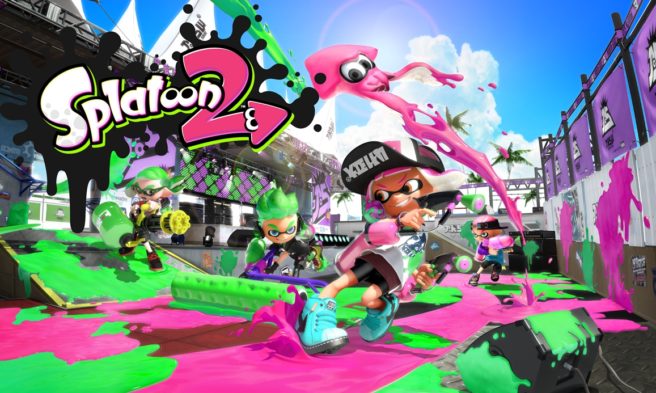 Nintendo has pushed the latest update for Splatoon 2. As of now, all players can download version 3.0.1.
Today's update fixes several different issues with X Rank, Callie's appearance, and more. Find the full patch notes below.
Changes to Rank

Fixed an issue for X Rank causing the "Danger!" warning message to appear mistakenly just after the calculating period ended.

Changes to Single Player Campaign

Fixed an issue causing instances of unintended text strings to display for some of Callie's gameplay analysis messages.

Other Changes

Fixed an issue in Private Battles at The Shoal causing the game to shut down when changing equipped gear.
Fixed an issue causing on-screen image corruption when the game had been running for a long time.
Fixed an issue occurring for specific hairstyles with certain gear equipped, where switching between kid and squid form repeatedly caused portions of the character's hair to appear in a mistaken position.
Leave a Reply