Star Wars Republic Commando confirmed for Switch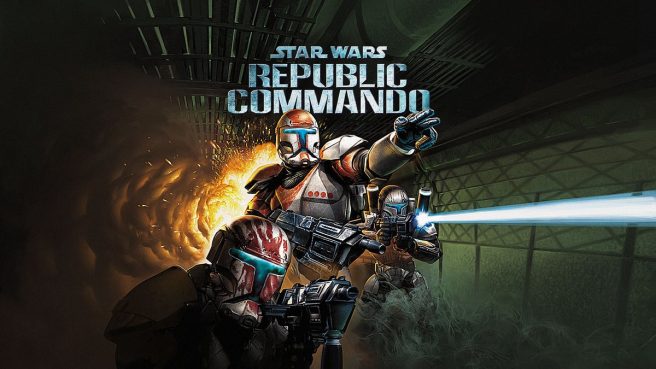 Star Wars Republic Commando was leaked for Switch after update data was uploaded to Nintendo's servers. The news has now been officially confirmed.
Aspyr has the Switch version of Star Wars Republic Commando up on its website and also revealed an April 6 release date. The game will be available through the eShop.
Here's some information about Star Wars Republic Commando as well as a trailer:
Get tactical

In Star Wars Republic Commando, you've got your trusty blaster rifle and your squad of elite clone troopers at your side. The game adds a tactical layer to the first person shooter genre with squad commands.

You'll play as Delta Squad leader RC-1138, AKA Delta Three-Eight, AKA "Boss," but no clone is alone. The squad is your weapon, especially when you call the shots with maneuvers. Sure, your squadmates can maintain formation and execute tactics on their own, but the key to success is directing your squad to victory.

These maneuvers include commands to perform special tasks like demolitions or door breaches, search and destroy commands, and calls for your squad to form-up behind you. Your squad can even revive you when you fall in battle!

A Superfan's delight

You may not have played Star Wars Republic Commando, but you might recognize Delta Squad from the TV show Star Wars: The Clone Wars in the episode "Witches From the Mist." Fun fact: this is the first appearance of a clone commando unit in that series!

Of course, that's not the only connection Delta Squad has to the Star Wars universe at large. Boba Fett, Jango Fett, and fearless Delta Squad leader Delta Three-Eight have all been voiced by Temuera Morrison, who recently reprised the role of Boba Fett in season two of The Mandalorian.
Leave a Reply