Stardew Valley Switch patch will include video recording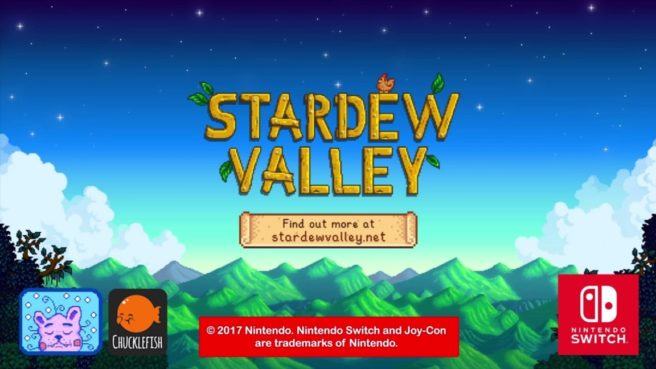 Stardew Valley's Switch patch is coming closer to release. It's been submitted, meaning it shouldn't be too long until the patch makes it out to players.
One interesting thing included with the update is video capture. We didn't know about this previously, but Chucklefish has confirmed that you'll be able to record gameplay clips similar to Super Mario Odyssey once the patch is released.
The SDV Switch patch has been submitted to Nintendo. Faster saving, crash on sleep fixes, fixed prairie king controls, fixed static sound from left speaker, fixed some UI issues, video recording and more.

— Tiy (@Tiyuri) November 9, 2017
Leave a Reply