Stardew Valley version 1.4 latest details, coming soon to Switch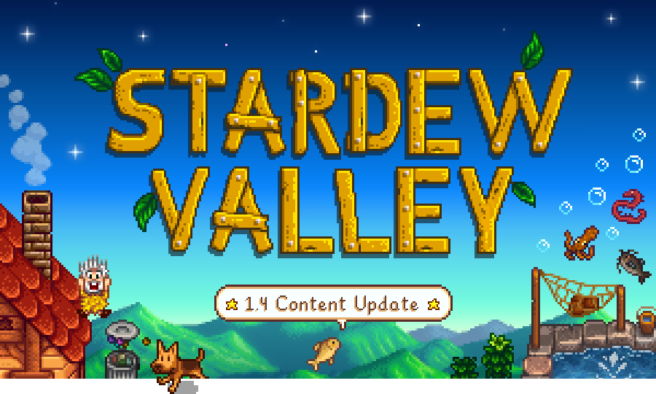 ConcernedApe has long been working on the 1.4 content update for Stardew Valley. We now have another update from the developer with latest details along with more news on when we can expect it on Switch.
Here's the lowdown from ConcernedApe:
Now, the next big thing for Stardew Valley is going to be the free 1.4 update, which adds a pretty big variety of new things to Stardew Valley. One of my main goals with 1.4 was to finally "polish" the game to the degree that I've always wanted. What I mean by that is that I wanted to fix all the bugs that have been lingering in the game, to fix a lot of weird or annoying things about the controls & feel of the game, and add in a lot of "quality of life" features that will make the game more seamless to play. I feel pretty confident that this goal has been met!

Content-wise, nearly every aspect of the game has been expanded or improved upon in some way.

One small example is the Wild Bait… which used to be essentially worthless… but now gives you a chance to catch double fish.

There's a lot of little things like that, where I felt that the game had some holes or weak points that could use a little boost.

Another example, is that every spouse now has a unique 14-heart event after marriage:

There is more end-game stuff like that to keep things going a little further after you've completed everything. I don't want to spoil very much, so you'll just have to wait and see for yourself!

1.4 is currently in the final stages, just doing some last minute tweaks and fixing the rare bug…

My goal is for the update to release on consoles & mobile simultaneously a few weeks after PC. Once 1.4 has a little more testing on these platforms, I hope to give a solid release date for them.

Miscellaneous

Also, the 1.4 update marks the first time in Stardew's history where I've worked on new content with other people. After 7 years of working completely solo, I formed a small team earlier this year to help me continue working on Stardew Valley. Originally, my plan was to do 1.4 completely solo, but the timing of it all didn't work out that way, so 1.4 ended up being a team project. It's all very small scale (1.4 was made with the help of 2 other people, and the team is currently just me and one other person), but having some help (particularly on the technical/programming side of things) is nice & will be good for Stardew Valley. It means that there will be a lot more in each update than I could do alone. I am still working on an unannounced project completely solo, though, with no plans to bring anyone else on.
ConcernedApe says that version 1.4 "has some optimization improvements that should make performance better on consoles." As for when we'll see it on Switch, it's targeted for "a few weeks after PC," which is slated for November 26.
Thanks to Elias for the tip.
Leave a Reply