Studio MDHR talks Cuphead in Smash Bros. Ultimate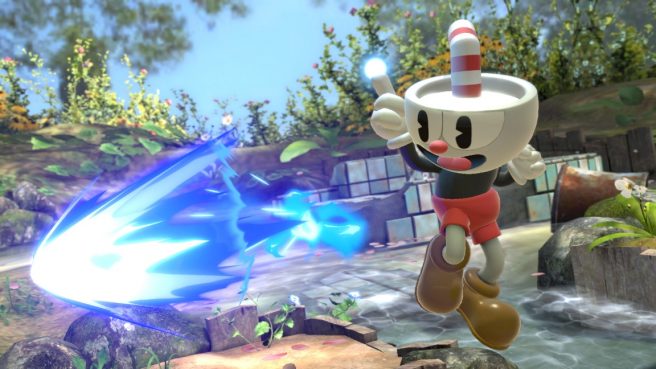 Super Smash Bros. Ultimate saw partnerships with a bunch of different games and franchises, including Cuphead. Although the character wasn't a DLC fighter, he did appear in the form of a Mii Fighter costume. Additionally, a spirit based on the run and gun action title was offered to players. Having any sort of representation is a dream come true for many developers, and Studio MDHR is no different.
While speaking with Nintendo Everything about the upcoming Delicious Last Course DLC for Cuphead, Studio MDHR executive producer and studio director Maja Moldenhauer also talked a bit about the Smash Bros. Ultimate representation. When asked how the partnership with Nintendo came about, Moldenhauer explained:
"The short story is they invited us. There really isn't a long story, but yeah, they had reached out to invite us into that partnership and collaboration. That was a milestone in our careers. We have aspired and looked up to Nintendo our entire lives, so when that happened, it was a moment where we stopped in our tracks. I remember the day – we were in like the kitchen cooking dinner and feverishly being like, who has to go to what exercise? When that email came in, I was just like, oh my god, this is incredible. It was definitely just like a 'wow' moment for us."
We also asked how closely Studio MDHR worked with Nintendo and Super Smash Bros. Ultimate director Sakurai in making the collaboration happen, Moldenhauer noted it was "more high-level conversations, where we, you know – when there's somebody who's spearheading and leading the pack, you don't tell them how to do what they do! We're just like, here's all the art that you might need, and you go and do your magic, we'll stick with ours."
Super Smash Bros. Ultimate ended up with around a dozen DLC fighters, but Mii Fighter costumes was another way to have other series featured in the game. Outside of Cuphead, we also saw the likes of Undertale, Fallout, No More Heroes, Shantae, The Elder Scrolls, Devil May Cry, and Doom.
Leave a Reply