Super Dragon Ball Heroes: World Mission details – Card and Mission Edit features, Ahms' second form, online Limited Battles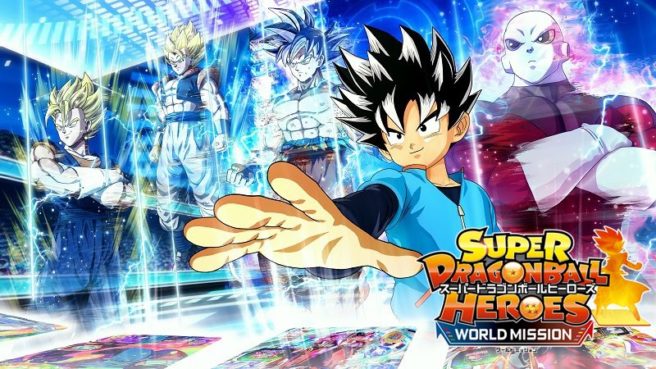 The latest issue of V-Jump provides the latest information on Super Dragon Ball Heroes: World Mission. We have details on Card and Mission Edit features as well as Ahms' second form and online Limited Battles.
Here's the full roundup of tidbits, courtesy of Siliconera:
Card Edit
– Starting with a Blank Card, create an original card with your illustration, effects, and abilities of choice
– Higher rarity Blank Cards are needed for making more powerful cards
– There are numerous illustrations prepared for customizing cards
– Can use several in one, rotate, and more. Adjustment options include special attack energy cost, abilities, CAA, and more
Mission Edit
– Made in Creation Mode, and can be shared online
– Download and play missions created by other players
Ahms' 2nd Form
– Ahms' right half is Cell and left half is Frieza
– Knowing Ahms has a second form, a third and fourth form are possibilities.
Limited Battles (Online)
– There are Limited Battles for online versus
– Here players will be limited to the number of cards and their rarities
– Winners can score super rare cards
– Item rarity increases with the number of wins
Leave a Reply