Super Mario Run hosting Gold Goomba Lite event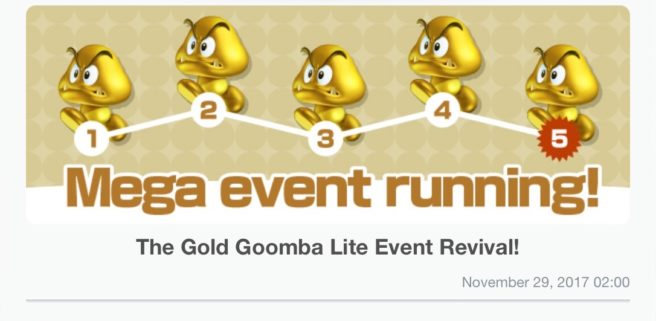 Super Mario Run is hosting its latest event, the Gold Goomba Lite. It's a version of the Gold Goombas event in which you have an easier chance to obtain certain in-game rewards.
You can participate by defeating Gold Goombas in World Tour. Look for Gold Goombas with an icon next to them in certain courses.
The latest Super Mario Run event lasts until December 13.
Source: Super Mario Run
Leave a Reply