Super Neptunia RPG launches Spring 2019 in the west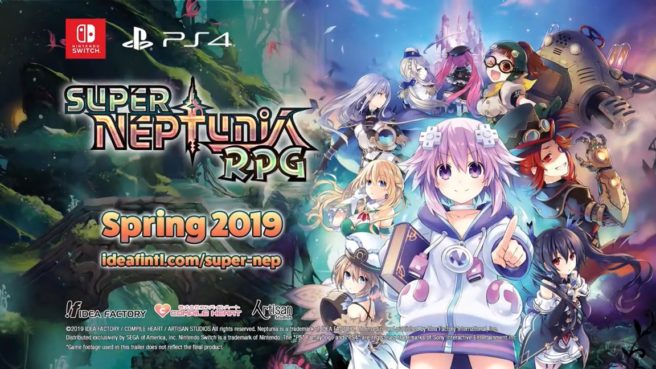 Idea Factory has narrowed down the western release date for Super Neptunia RPG. In both North America and Europe, fans can look for the game in Spring 2019.
Super Neptunia RPG will feature original Japanese and English voiceover options. English and French subtitles will be included.
We have the opening movie for Super Neptunia RPG below, which features the four Goddesess in Gamindustri: Neptune, Noire, Blanc, and Vert.
Source: Idea Factory PR
Leave a Reply