Super Smash Bros. for Wii U screenshot (6/20/14)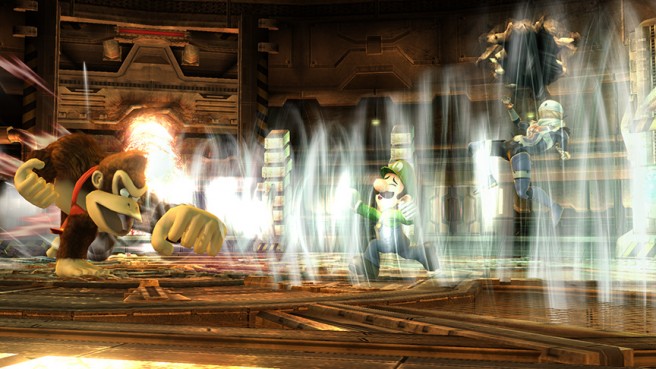 Along with today's screenshot, Sakurai passed along the following message on Miiverse:
Here's Donkey Kong's third standard special attack, Storm Punch!! Thanks to the customization options, each fighter is stocked with 12 different special moves. The number of attacks is pretty appalling.

We've made it so that customization options, including special attacks, will be disabled when you're playing online in With Anyone mode. After all, we have to think about game balance, and it's crucial for anonymous players to be able to use reliable tactics against one another. When you're playing in single player, battling with friends online, or playing locally, you're free to play however you want–with or without customization.
Leave a Reply