Super Smash Bros. Ultimate reveals Kazuya from Tekken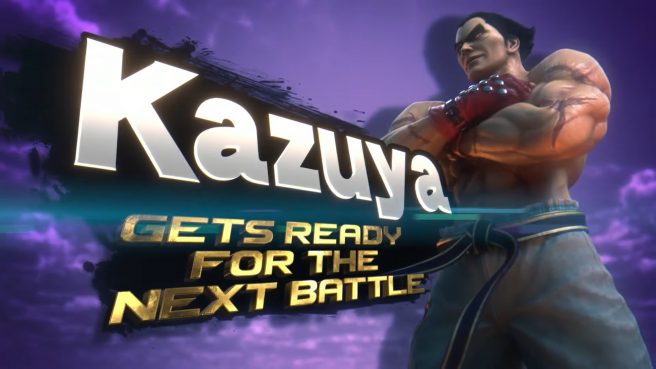 Super Smash Bros. Ultimate is almost done with all of its DLC characters, but a couple of new fighters are still planned. During its Nintendo Direct presentation as part of E3 2021 today, Nintendo unveiled the next addition to the roster.
Kazuya from Tekken will be joining the game, Nintendo announced. The character brings along many of his moves from the signature fighting series and will have a new stage and music.
Here's a trailer:
Additional information about Kazuya will be shared on June 28 as part of a presentation with director Masahiro Sakurai.
Leave a Reply