Super Squidlit launches on Switch this month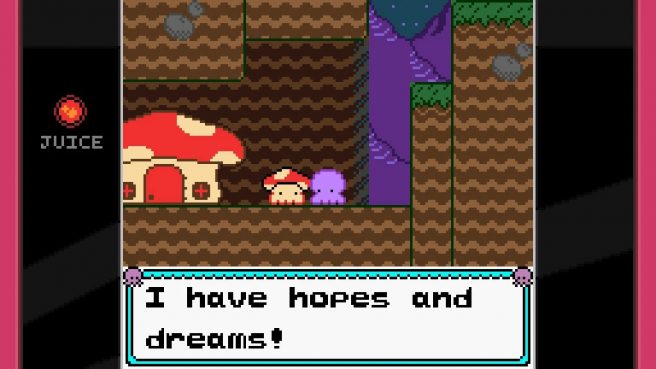 After the success of the original Squidlit, Squidlit Ink is back with a new title. The Game Boy Color-inspired Super Squidlit will release on Switch this month, it's been announced.
Here's an overview of the game, along with a trailer:
Super Squidlit recreates the Game Boy Color's capabilities and limitations for a squishy adventure! The colorful world of Squishu and it's invertebrate inhabitants need your help! Play as Plip and your old foe, Skwit Skwot, as you set sail to banish a great evil.

– Squip your way through the islands of Squishu as Plip, a wee squidlit that can double jump to ink on things below you!

– Plip's new roll tackle lets you manipulate foes and gain a bust of speed!

– Blast your way through enemies as the wizardly Skwit Skwot, GOD EMPEROR, in ray-casting 3D RPG levels!

– Meet lots of goofy Squidlits!

Like the first Squidlit game did with the Game Boy, Super Squidlit adheres to the limitations of the Game Boy Color:
* No more than 10 sprites in a horizontal line
* No more that 40 sprites at any time
* 3 colors per sprite
* 160 x 144 pixel resolution
* 4 sound channels for music and SFX
* All sounds were recorded on a real Game Boy Color!
Super Squidlit will be out for Switch as an eShop download starting July 30. It will be priced at $9.99, though you can pre-order now for $8.99.
Source: Switch eShop
Leave a Reply