Super Street: The Game heading to Switch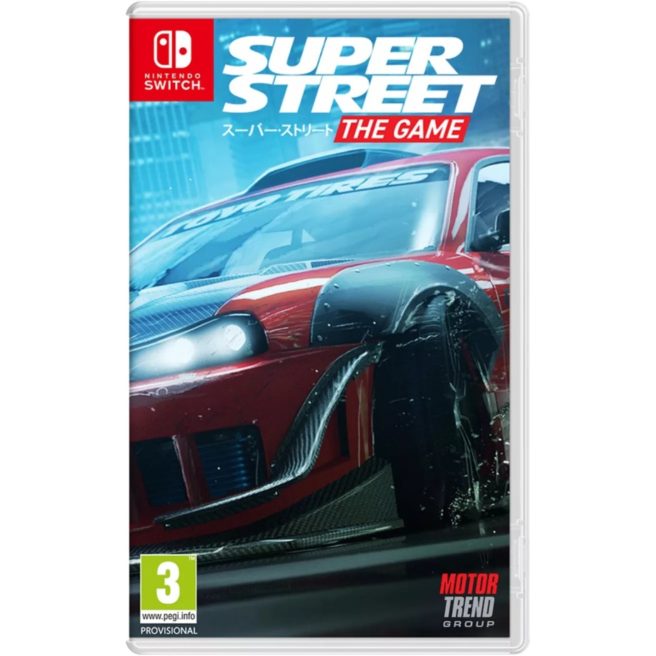 Though no official announcement has been made, Super Street: The Game is on the way to Switch. Various retailers are listing the title for release, including GAME.
Below are some screenshots and images:
THE FIRST OFFICIAL SUPER STREET GAME
Get ready to experience Super Street right from your home! Evolved from a magazine to a lifestyle brand, we bring you the next step: the first official Super Street game. This arcade race game will bring you everything that you love about Super Street: from cars and technology to the passion to become a legendary street racer!

BUILT FOR THE GREASEMONKEYS

One of the core features of the Super Street game is that you start from scrap! As you progress, you'll be able to collect parts from tons of authentic brands and build your ultimate ride. In Super Street you don't buy your ride, you build it.

Take it to the streets and tear up the asphalt in a wealth of different game modes and environments. Super Street: The Game offers intense action-packed classic arcade racing pushing your car to the limit. Own the streets as you leave behind a trail of spectacular and detailed destruction.
GAME lists Super Street: The Game for November 30, but that could be a tentative date. We'll report back when an official announcement has been made.
Thanks to AwesomePlatter for the tip.
Leave a Reply