Survey investigates how much time people spend playing consoles each day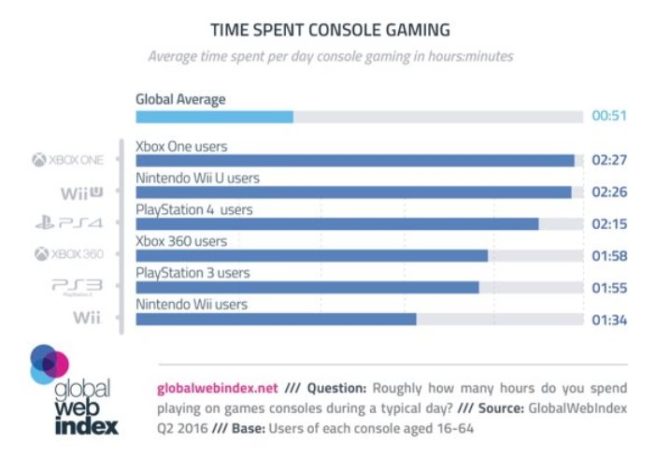 A survey conducted by GlobalWebIndex provides insight into the amount of time people are playing on consoles each day.
On Wii U, it's estimated that the average time spent is at around 2.5 hours, while Wii falls at just over 1.5 hours. Wii U is actually just a minute behind the estimate on Xbox One. The full chart can be seen above.
GlobalWebIndex's data is based on those who responded between the ages of 16 and 64.
Thanks to thieftheodore for the tip.
Leave a Reply