Switch has now outsold the Wii and PS1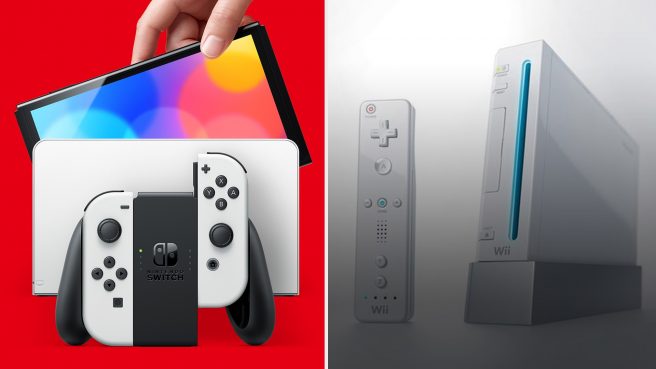 Switch has managed to outsell the Wii, Nintendo's latest financial results confirm.
The company just reported that the console's hardware sales stand at 103.54 million units. In its lifetime, Wii sold 101.63 million units. This means that if you consider Switch to be a home console, it's now Nintendo's best-selling platform in that department of all time. However, it still has a couple of handhelds to get past.
This is just the latest milestone for Switch in what has been an incredible run for the platform. The system will be officially five years old next month, but has thus far shown no signs of slowing down. Nintendo just introduced the new Switch OLED model last October and has yet to offer any sort of price drop.
Switch has already outsold almost every other Nintendo system. Last May, sales surpassed the Game Boy Advance. It has also overtaken the 3DS, Wii U, GameCube, N64, SNES, and NES.
Switch will next look to top the Game Boy, which stands at 118.69 million units. The only other obstacle after that would be the DS at 154.02 million units, though that'll admittedly be more of a tougher task. Outdoing the Game Boy should at least happen at some point in the future.
It's also worth noting that Switch has outsold the original PlayStation. The PS1's lifetime sales stand at 102.49 million.
Leave a Reply