Switch release dates: Kirby Star Allies on March 16, Fe on February 16, Celeste on January 25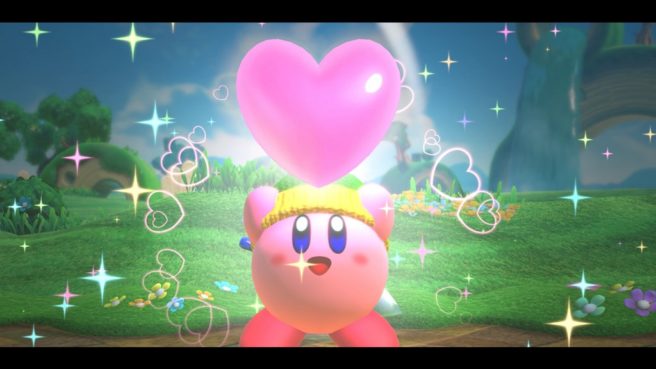 Three Switch release dates were announced during today's Nintendo Direct Mini. Kirby Star Allies is out on March 16, Fe is set for February 16, and Celeste launches on January 25.
Here's some information about each:
Kirby Star Allies: Kirby's debut on Nintendo Switch is a grand new adventure packed with content. The new Artist ability lets Kirby unleash his creativity, while the new Spider ability lets him ensnare enemies in webs. Kirby also can hurl new friend hearts at enemies to win them over with love and add them to his party. Plus, up to four friends* can team up and combine Kirby's unique abilities with ally abilities for powerful new Friend Abilities. The game launches for Nintendo Switch on March 16.

Fe: In this new type of platforming adventure, players run, climb and glide their way through a dark Nordic forest to explore its living, breathing world. Use the motion controls of the Joy-Con controllers to sing in tune with creatures and plants to unlock new abilities. Each song has a distinct sound and feel thanks to HD Rumble. The game launches digitally for Nintendo Switch on Feb. 16.

Celeste: This modern take on the pure action platformer lets Madeline climb any surface on Celeste Mountain if she has the stamina. Playing in Assist Mode lets players tweak the difficulty, from a slower pace to full-on invincibility. Unlockable B-side chapters offer even more challenging adventures. The game launches digitally for Nintendo Switch on Jan. 25.
Leave a Reply