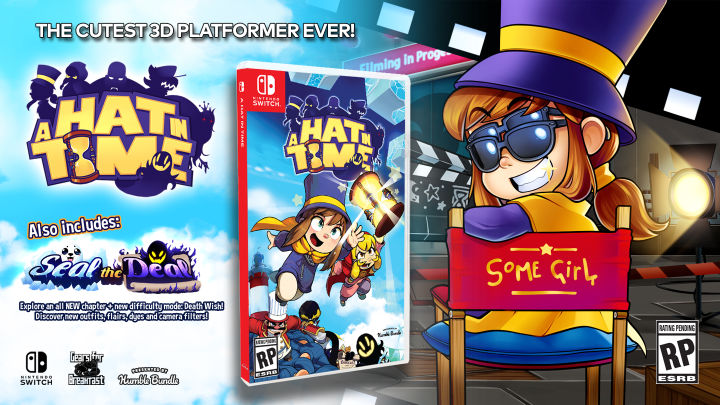 Following today's Amazon listing, Humble Bundle and Gears for Breakfast have officially confirmed that A Hat in Time is coming to Switch on October 18.
Those who buy the 3D platformer will get the Seal the Deal downloadable content, but it will need to be downloaded separately from the eShop. Local split-screen co-op will also be included, marking the first time this is available on consoles.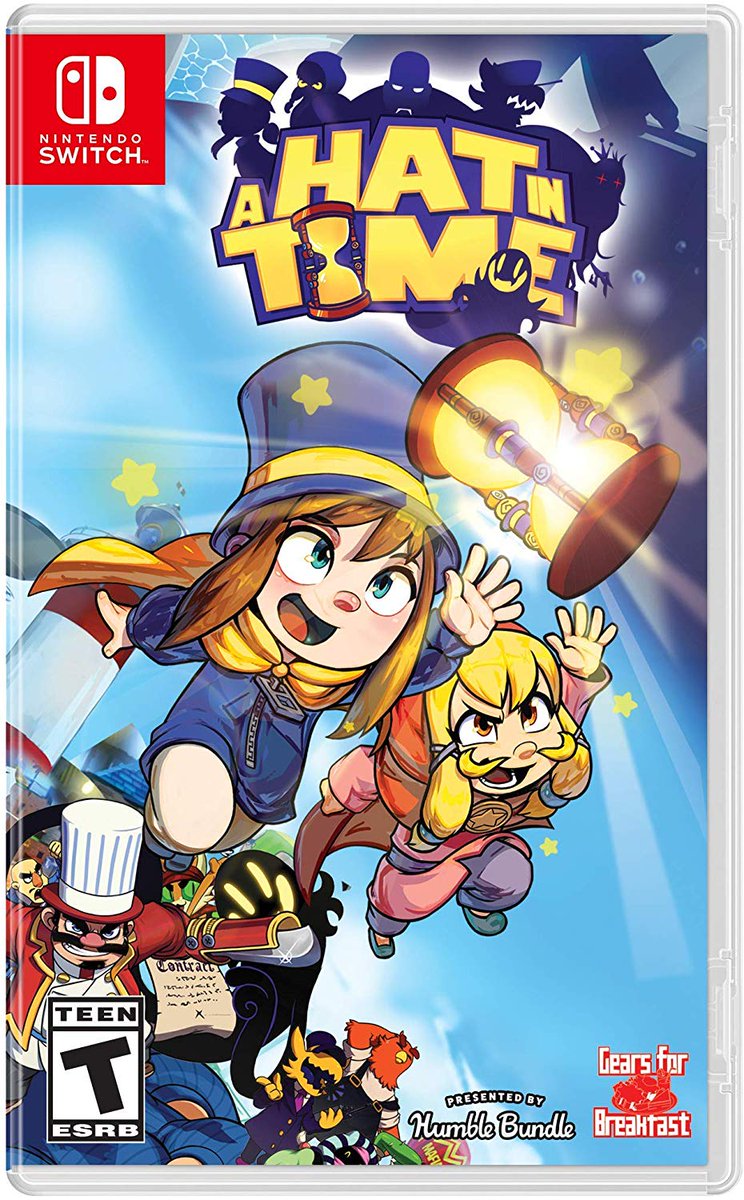 A Hat in Time was previously rumored to be receiving a physical release on Switch. Amazon has now confirmed the news with a listing on its website today, and has even included the boxart – see it above.
If Amazon's listing is accurate, A Hat in Time will launch for Switch on October 18. At the very least, that's when the physical version is expected to drop.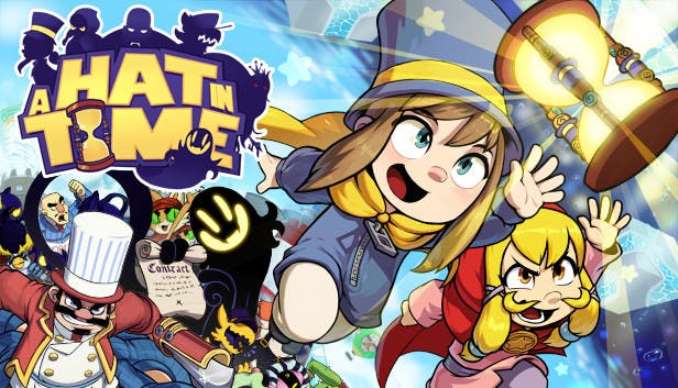 The first off-screen gameplay has emerged showing A Hat in Time running on Switch. Get a look at the footage in the video below.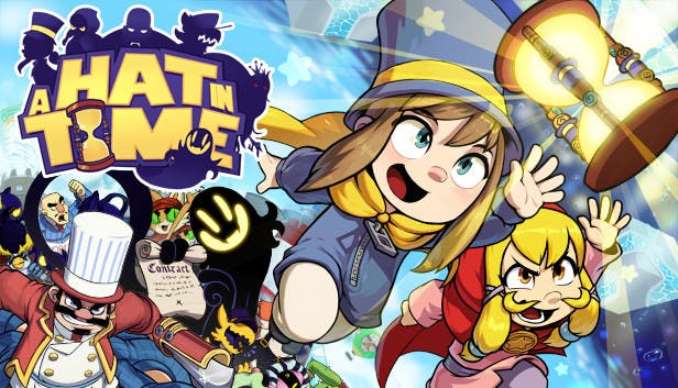 Two Switch eShop titles could be getting the physical treatment. Over on Amazon Spain, A Hat in Time (which hasn't been released yet) and Slay the Spire have been given new listings. U&I Entertainment is said to be the publisher / distributor.
It's unclear if Amazon Spain's listings are accurate. The site does have odd pages up such as Steep and a physical version of BoxBoy! + BoxGirl!, which we're pretty sure aren't happening. Having said that, there's a good chance that the pages for A Hat in Time and Slay the Spire are legitimate. We'll let you know if we receive any official updates.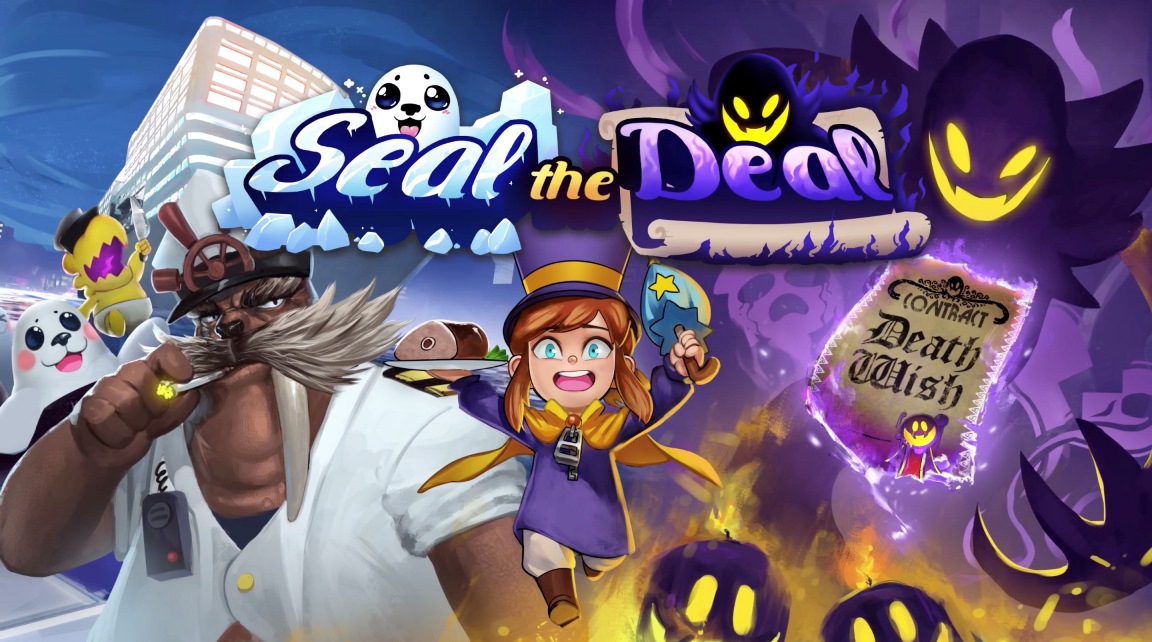 Gears for Breakfast has provided an update on the Switch version of A Hat in Time.
When the game lands on Switch, the Seal the Deal DLC will be available. It includes The Arctic Cruise as a new chapter, Death Wish difficulty mode, split-screen co-op, new Time Rifts, plus outfits, flairs, dyes, and camera filters.
Here are the latest screenshots from A Hat in Time on Switch: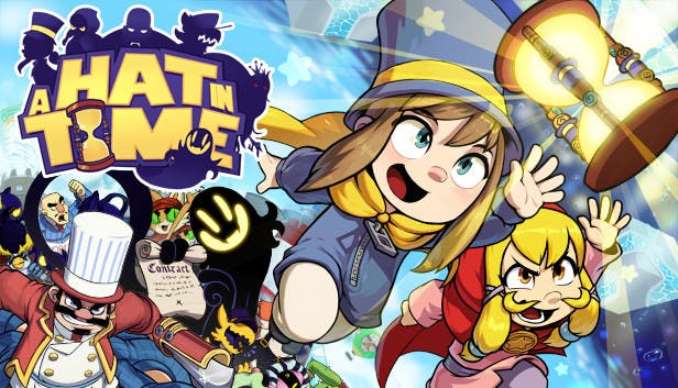 Gears for Breakfast has shared the first screenshots of A Hat in Time on Switch. Find the images in the gallery below.
No word yet on when A Hat in Time's Switch development will be complete. Gears for Breakfast only says it's "coming soon".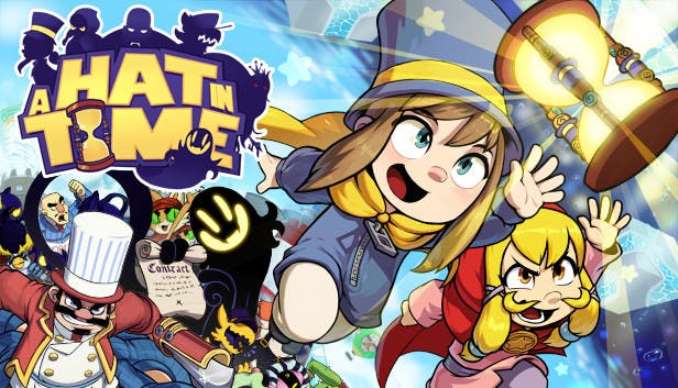 We recently had the opportunity to sit down and talk with Jonas Kaerlev from Gears for Breakfast, the studio behind A Hat in Time. We had a terrific discussion about where it all started, the Switch port, the studio's next game, and more. You can listen to the full 30-minute interview below or feel free to read the shortened transcribed version.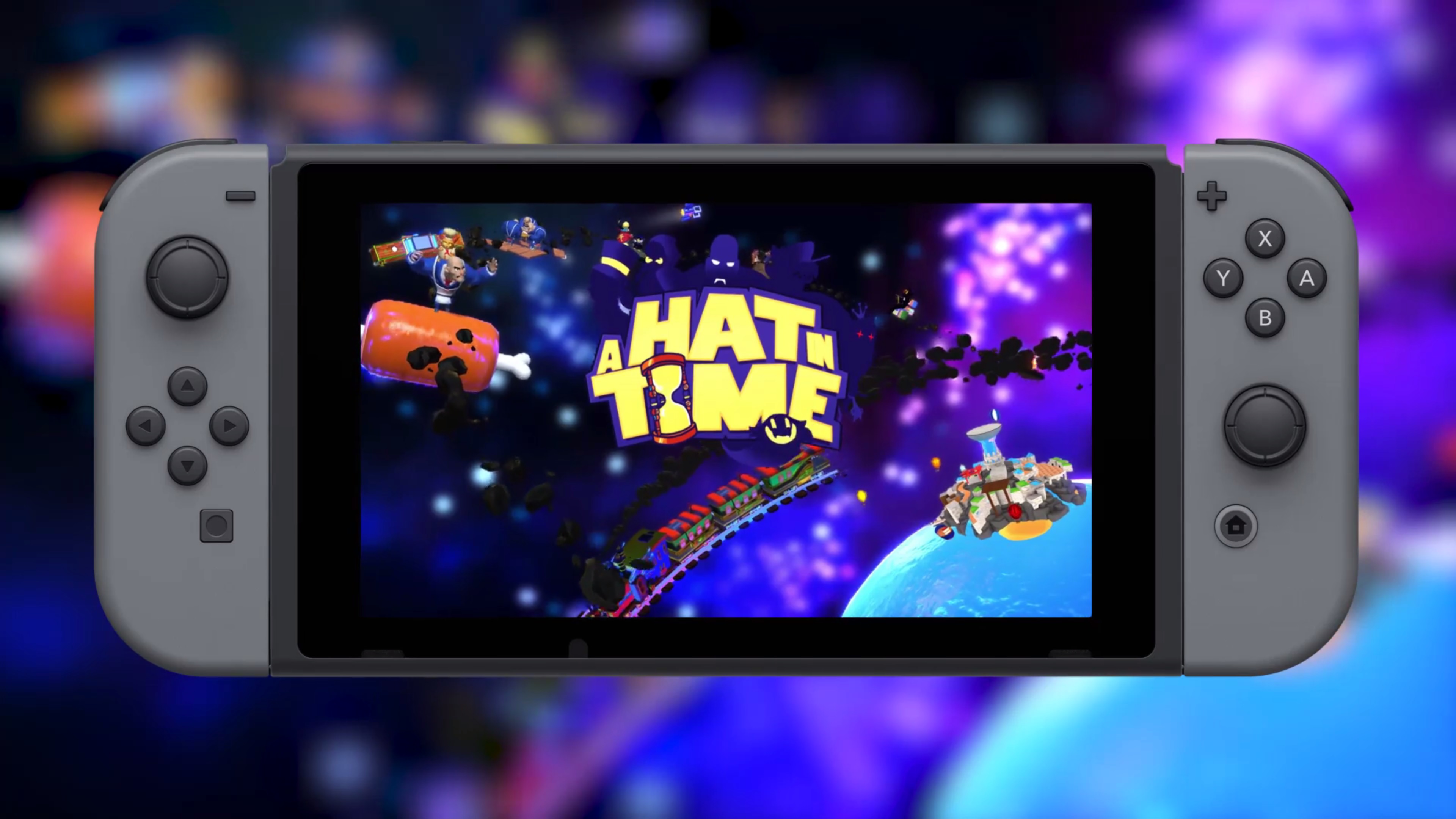 A Hat in Time is coming to Switch, Gears for Breakfast has announced. The news was just shared during a presentation on Twitch, which also revealed new DLC and splitscreen co-op.
Many fans have been requesting a Switch version of A Hat in Time since its release last year. The acclaimed platformer will fit right at home on Nintendo's console.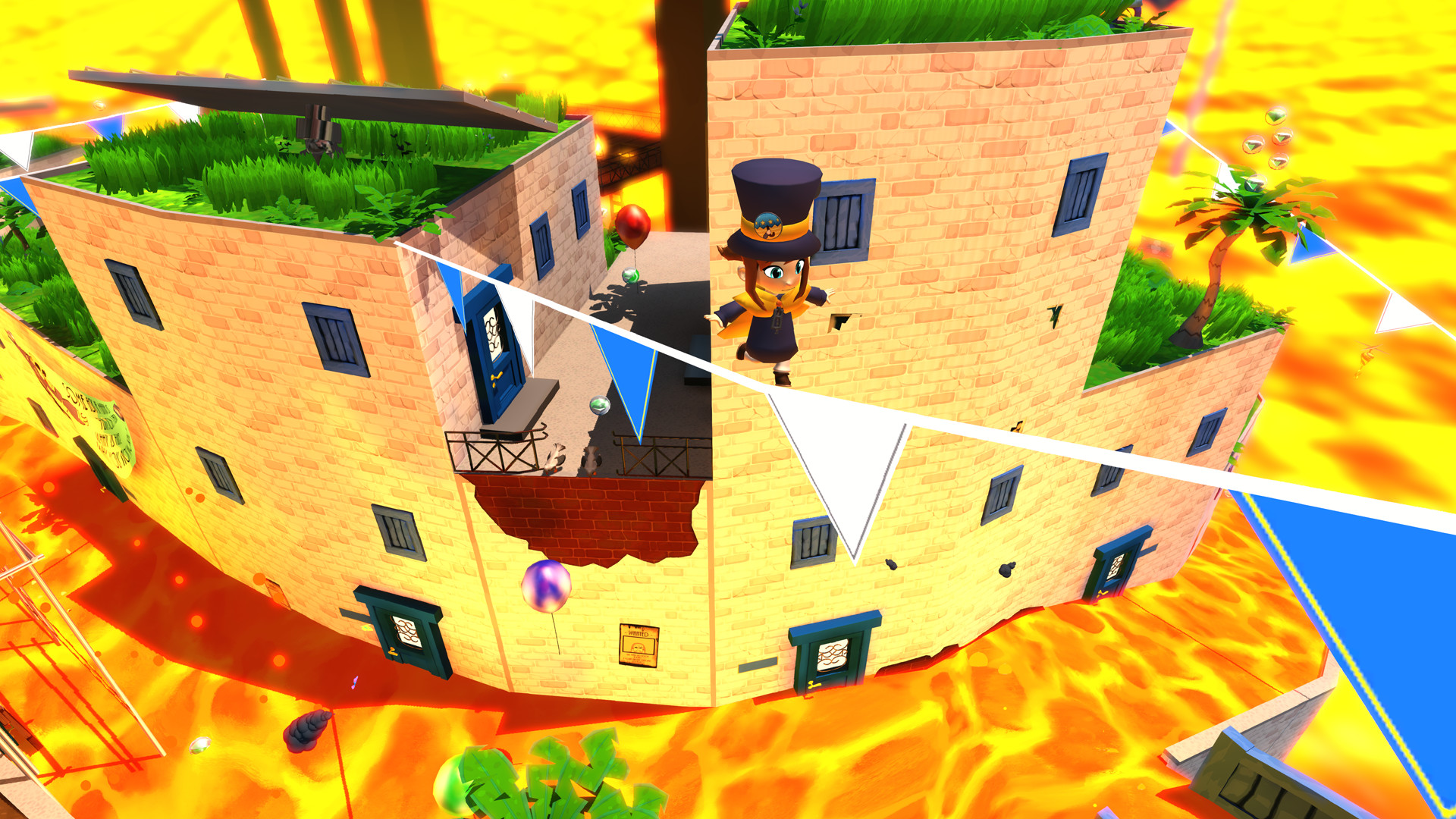 The Switch is getting a lot of love from third-party developers both big and small, with tons of games getting Switch versions. However, it seems like A Hat in Time won't be one of them. A week ago on Twitter, the game's official Twitter account responded to a fan asking about a possible Switch version with a very definite sounding "A Hat in Time is not coming to the Switch.".
While it was never officially announced or hinted at, a Switch version of the game never really seemed impossible. Back in September, developed Gears for Breakfast obtained Switch development kits. Several years ago, when the game was still in development after its successful Kickstarter campaign, there was also talk of a possible Wii U version, though that subject has since been quietly dropped.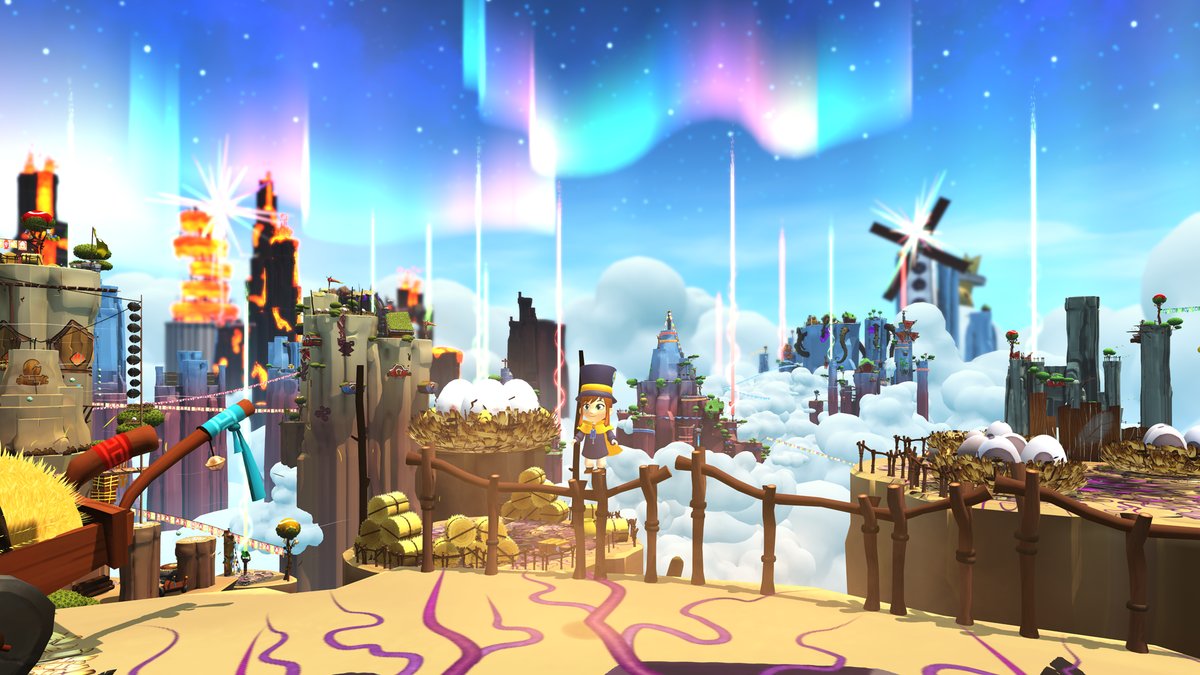 Gears for Breakfast indicated in May that the indie developer was having issues obtaining Switch development hardware. That situation has now been rectified.
The good news is that both Gears for Breakfast and publisher Humble have access to Switch devkits. The bad news is that, for the time being, no official announcement has been made about a release on Nintendo's console.
We have the following update from Gears for Breakfast:
Hey everyone, thank you so much for your continued support for A Hat in Time!! A while ago, we asked our fans to make sure to let everyone know how much you care for the game, and you really have! Humble and Gears now have access to Nintendo Switch devkits. Unfortunately we won't have time to touch the devkits for a while now that we're SO close to release (October 5th). Additionally, we'd like to remind everyone that there are NO PLANS for additional releases until we make any kind of official announcement.
If we had to guess, A Hat in Time will likely appear on Switch in the future. It just might take some time for that to happen.