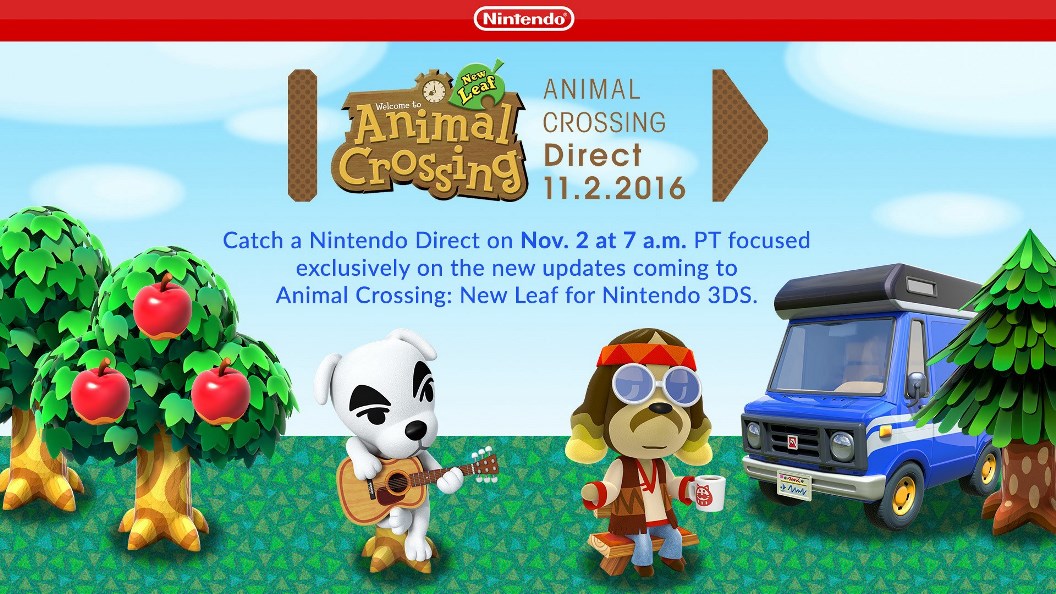 Today's Animal Crossing Direct will begin an hour from now (7 AM PT / 10 AM ET / 2 PM in the UK / 3 PM in Europe). We have the North American, European, and Japanese broadcasts below. We'll also be maintaining a live blog after the break.
The presentation will be mostly focused on Animal Crossing: New Leaf. However, in the Japanese version, Nintendo will have something to say about Miitopia as well.
Live streams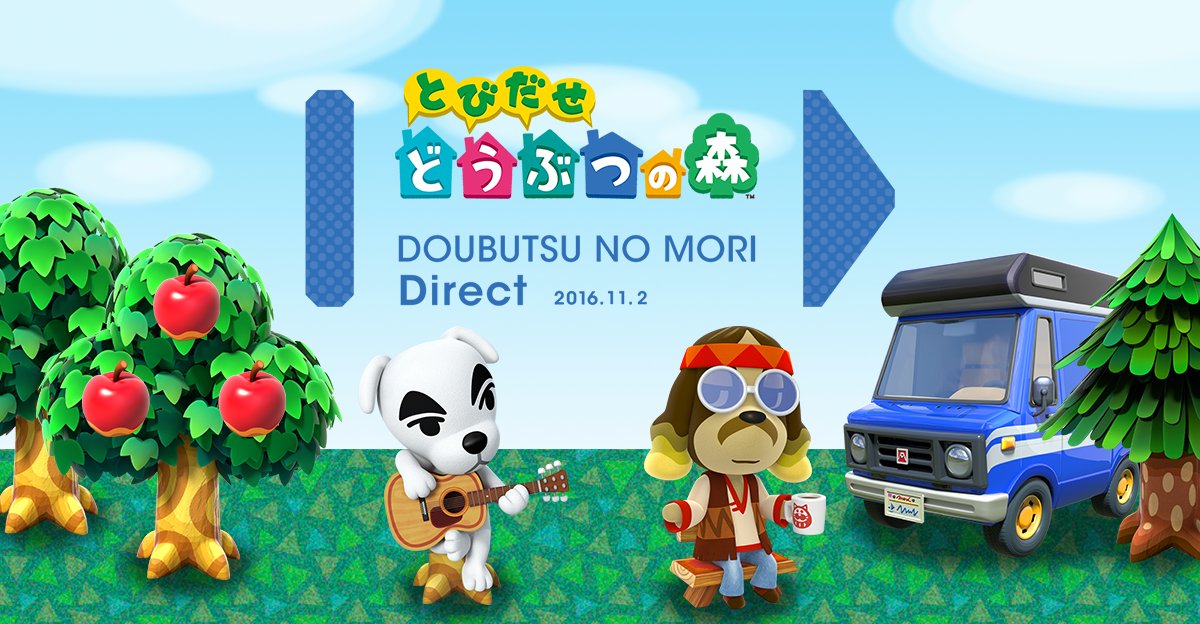 We've known since the last Nintendo Direct that there would be an Animal Crossing-based Direct on November 2, but Nintendo has now announced the times as follows:
– 7 AM PST
– 10 AM EST
– 2 PM UK
– 3 PM CET
The Direct will be focused on the New Leaf update that adds amiibo compatibility. The Japanese version of the Direct is also slated to have some information on Miitopia, a game teased during the last Direct. The Direct will not have any information on Switch or mobile games.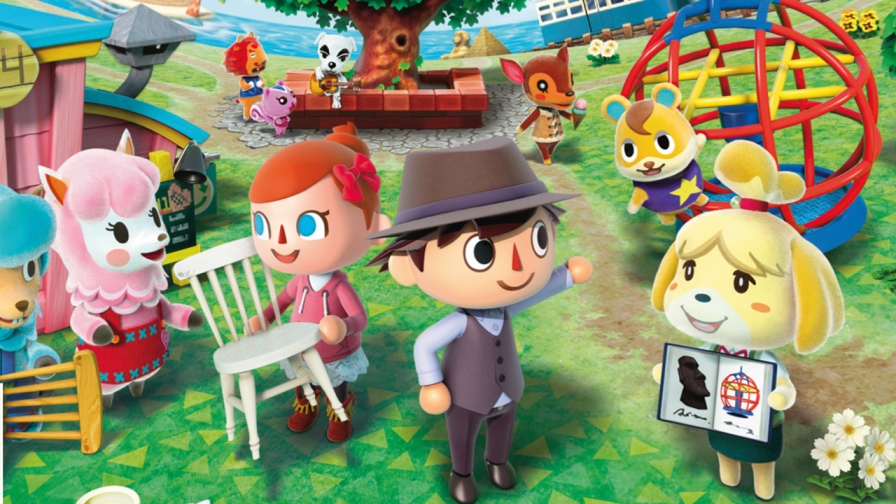 All of Animal Crossing: New Leaf's online services will undergo maintenance early next week. Here are the exact times:
6 PM PT (October 31st) – 8 PM PT (October 31st)
9 PM ET (October 31st) – 11 PM ET (October 31st)
2 AM in the UK (November 1st) – 4 AM in the UK (November 1st)
3 AM in Europe (November 1st) – 5 AM in Europe November 1st
Given that next week, a special Animal Crossing-focused Nintendo Direct will air on November 2nd, it seems likely that this maintenance is to prepare for the big update that was announced earlier this year, which, among other things, will add amiibo support to New Leaf. The update will probably go live after the Direct.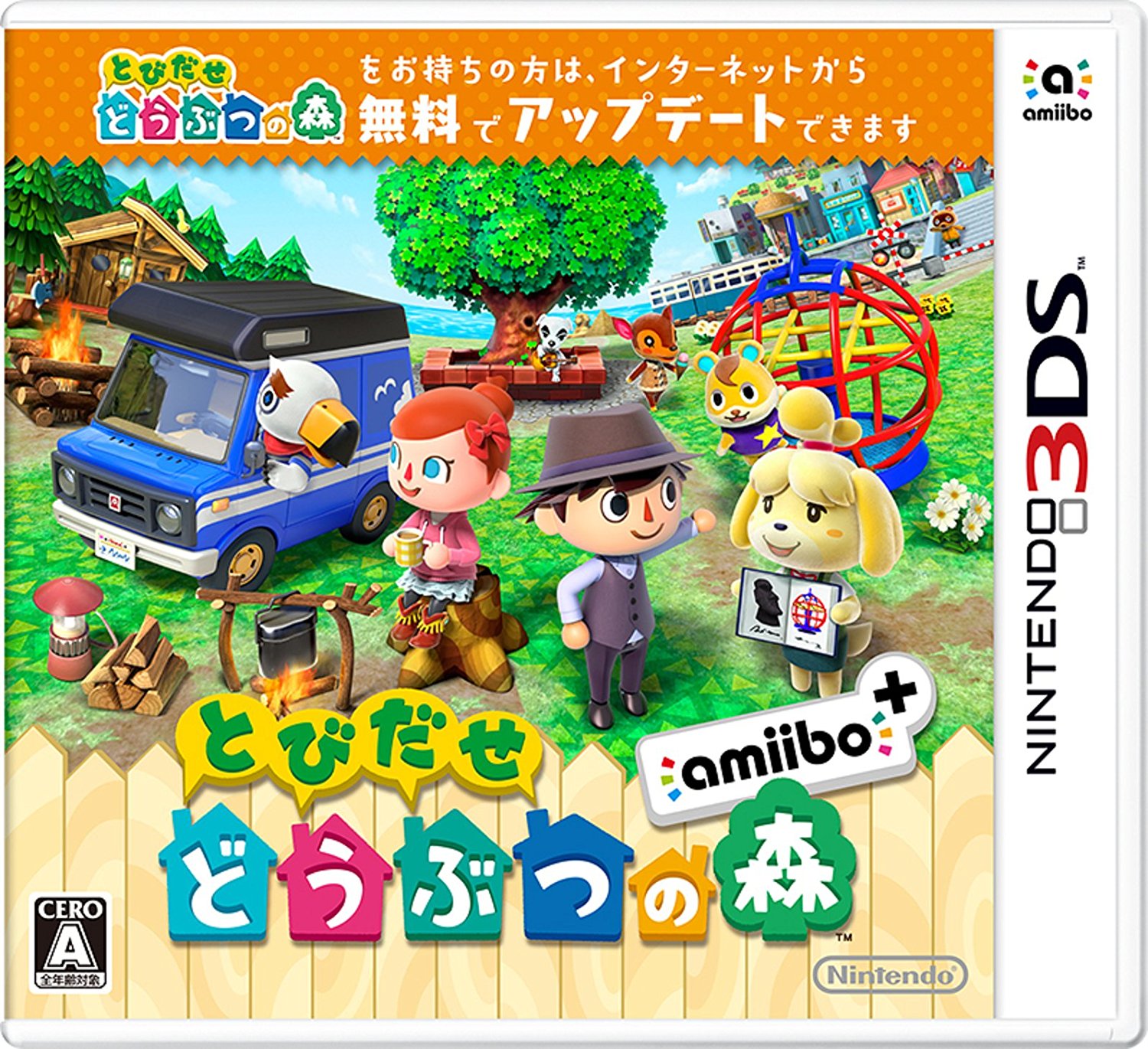 Amazon Japan has posted the boxart for Animal Crossing: New Leaf amiibo+. This is the original game that we know of, but with the free update packed in. See the boxart above.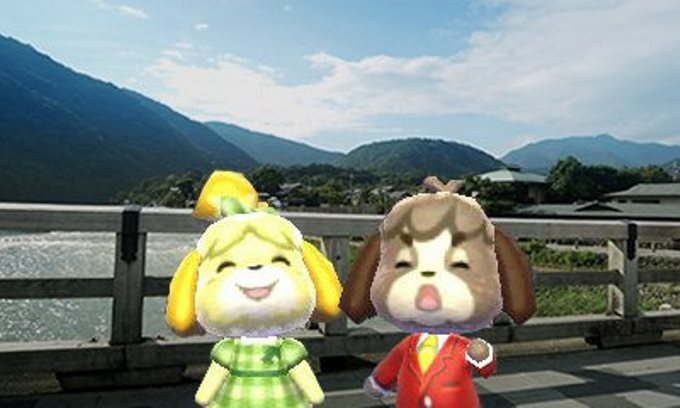 Nintendo is preparing a brand new Animal Crossing: New Leaf update for the fall. It's a significant one, as numerous features will be added. The primary addition is amiibo functionality, as you'll be able to unlock new content by scanning figures and cards.
Another new feature was revealed on the Japanese Animal Crossing Twitter account tonight. After applying the patch, you'll be able to take photos with what Nintendo is calling the "amiibo camera". Unfortunately, that's all we really know about it currently.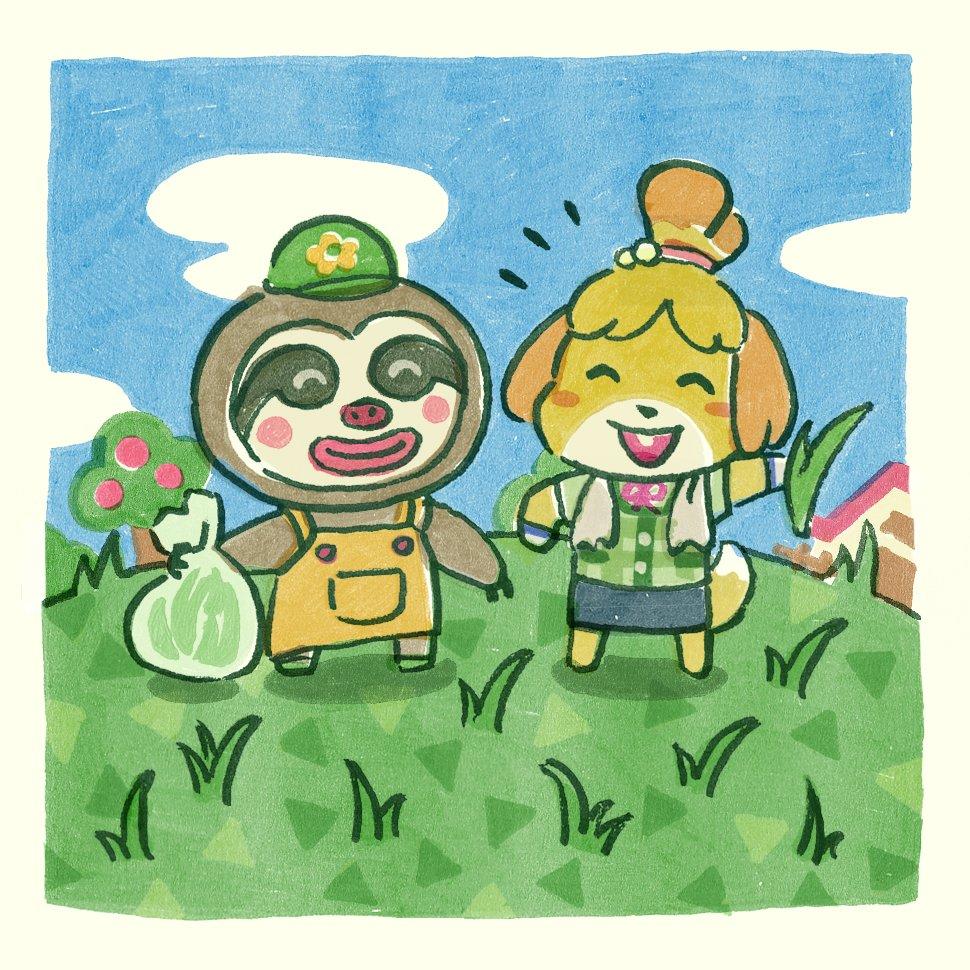 Animal Crossing: New Leaf is getting a new update before the year ends. However, by this point, some folks may have stopped playing the game. It is over three years old after all!
Good news to those who haven't stopped by their towns in awhile. According to the official Animal Crossing Twitter account, the update will remove all weeds that have built up. You won't have to pluck them out manually.
The tweet reads:
Been away from your town for a while? When the free update arrives this autumn, I'll take care of all the weeds! pic.twitter.com/Ij0hg25E4q

— Animal Crossing UK (@AC_Isabelle) September 12, 2016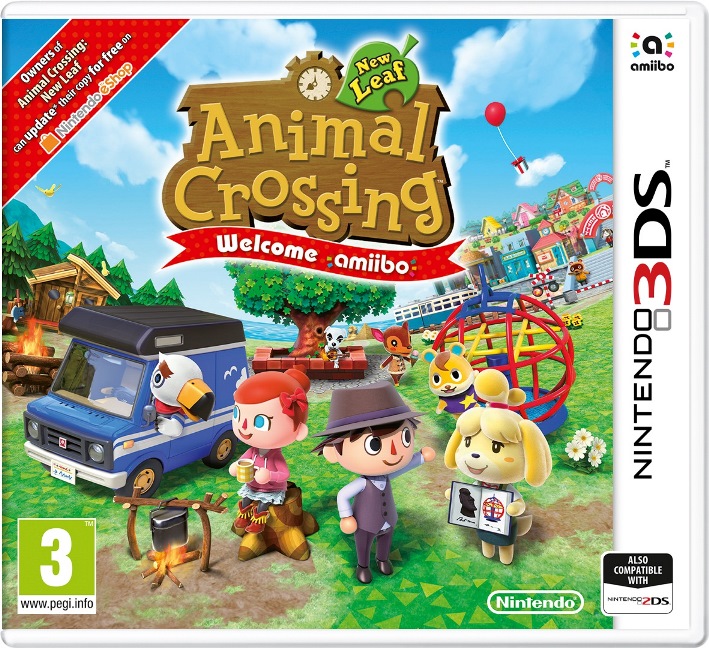 Another European boxart is in, this time for Animal Crossing: New Leaf – Welcome amiibo! Check it out above.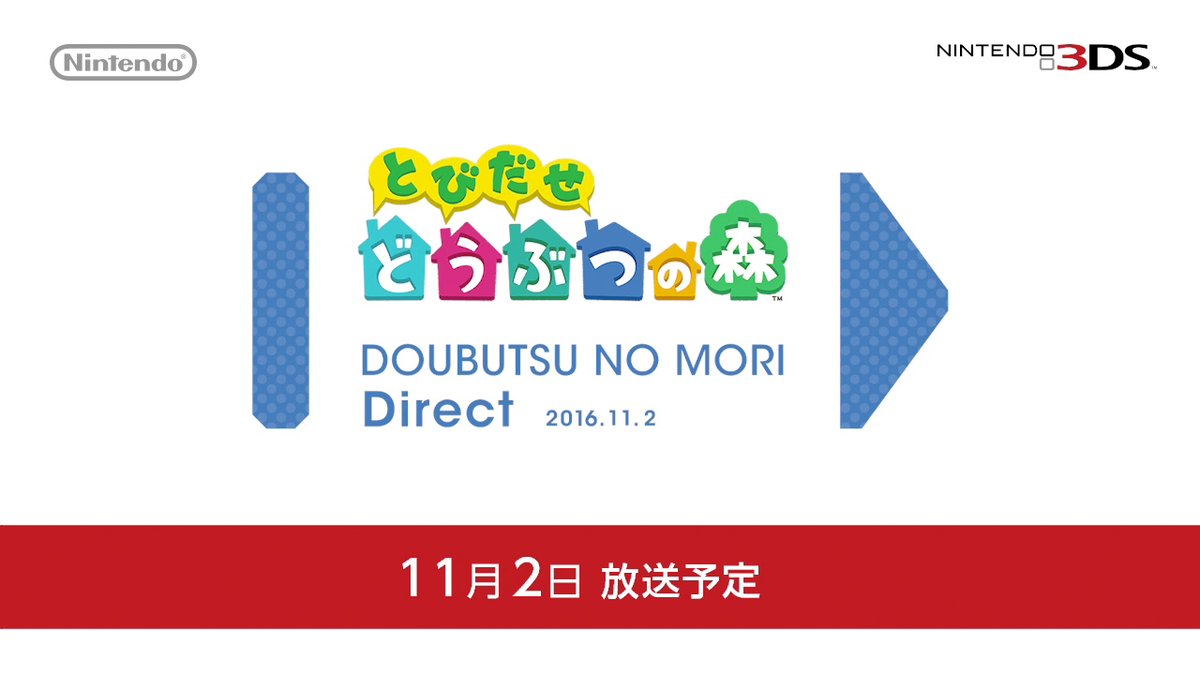 An Animal Crossing-specific Nintendo Direct was announced earlier today. No date was given from the western-side of the big N, however. We do at least have a date straight from Nintendo in Japan. The broadcast will be held on November 2.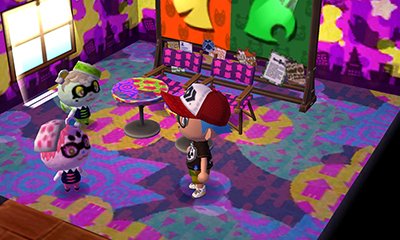 Update 2: And confirmed for North America (thanks Kobe C).
A free update for Animal Crossing: New Leaf is coming this fall! Details -> https://t.co/h0b0oERGOq https://t.co/qJsew2xuPx

— Nintendo of America (@NintendoAmerica) July 20, 2016
Hey, everyone! I've been working on a big surprise for your towns. Some fun changes are coming soon—so exciting! pic.twitter.com/MrTYbj4bia

— Isabelle (@animalcrossing) July 20, 2016
---
Update: Bumped to the top. No surprise, but Europe is getting the update this fall as well. Should be the same for North America.
Animal Crossing: New Leaf gets a free update in autumn adding #amiibo functionality! Info: https://t.co/RiovmI4X28 pic.twitter.com/yl6oiSPHl6

— Nintendo of Europe (@NintendoEurope) July 20, 2016
---
Animal Crossing: New Leaf is getting a free update this fall, which will let players scan amiibo to unlock more content in game. It looks as if a normal villager card will make that character move in. The Animal Crossing figures are also compatible, and there is a tease of Splatoon content. Two squirrels that look like Callie and Marie can move into town, and there also appear to be furniture and clothing items based on Splatoon and the Squid Sisters. Since the update seems to be amiibo-based, they might be only obtainable with the Callie and Marie amiibo.
Hopefully more information comes soon! We'll update when it does. In the meantime, check out the images of the new content below!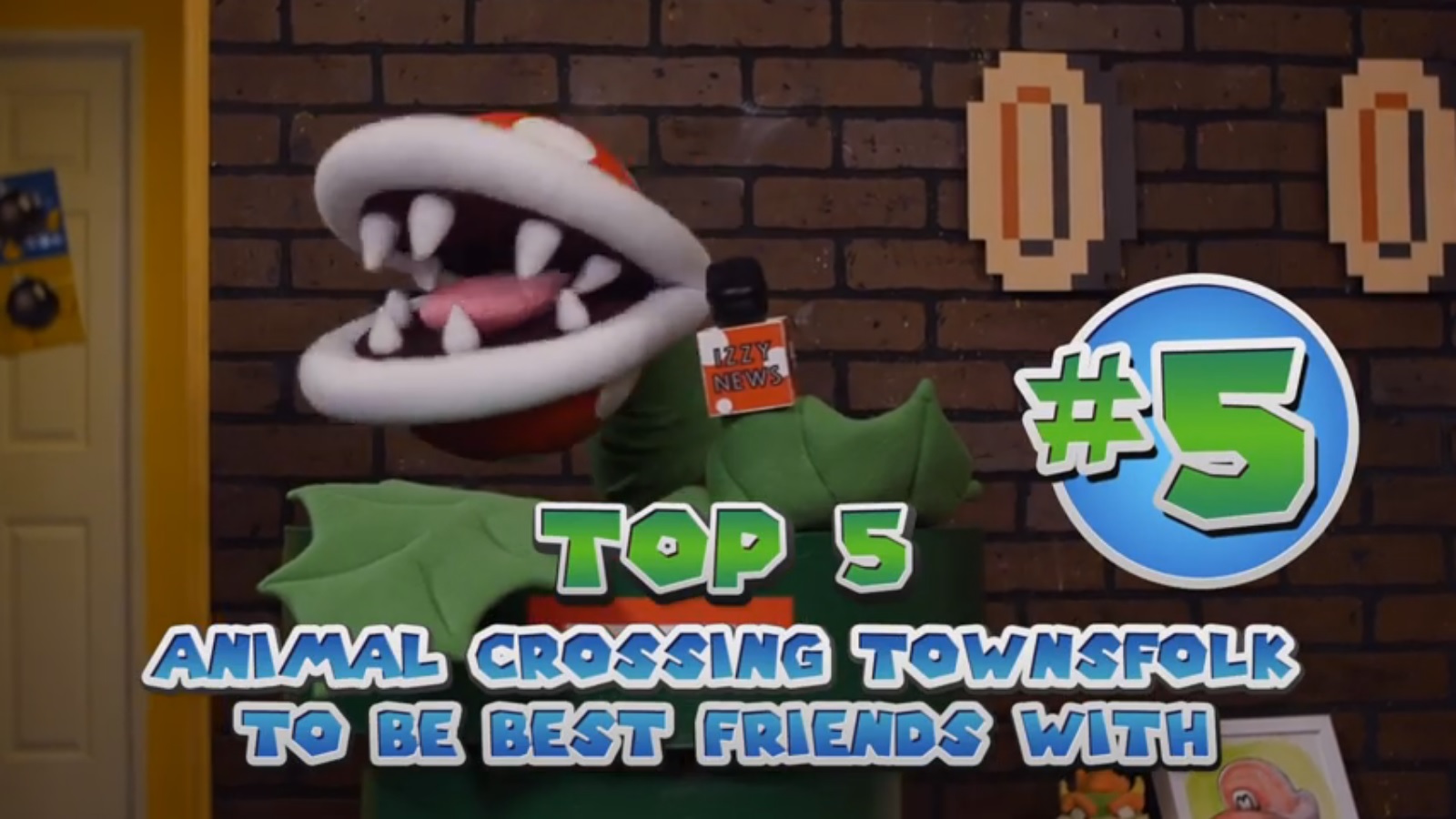 The second Play Nintendo Show has gone live. View the new video below, which focuses on Animal Crossing: New Leaf.