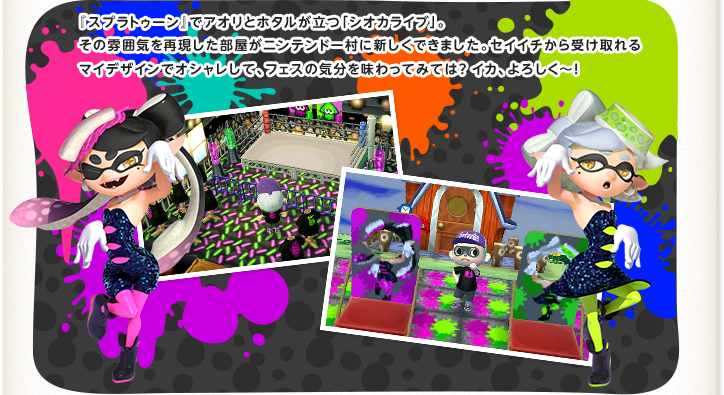 With the Squid Sisters' Splatfest coming up, Nintendo is now helping players add some Splatoon fun to their Animal Crossing: New Leaf towns. By scanning QR codes, residents can help their towns and homes stay fresh with  face cutout standees, shirts, pictures, and hats based on Callie and Marie. Also, don't worry: New Leaf QR codes are region-free. Check them out and scan below: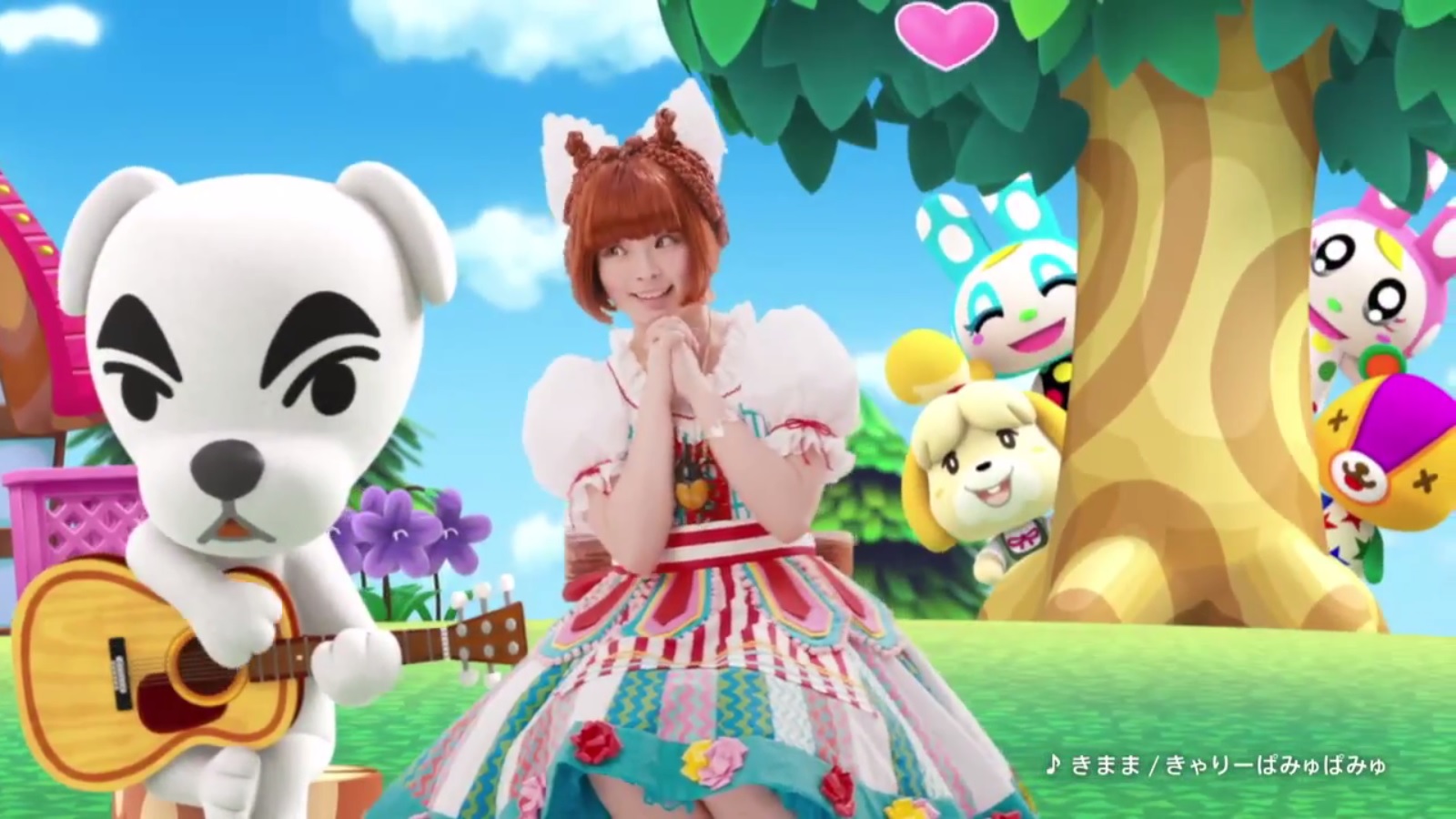 Singer/model Kyary Pamyu Pamyu was brought in for an Animal Crossing: New Leaf commercial that went live in Japan a few days ago. This week, she's back in yet another ad. Take a look at it below.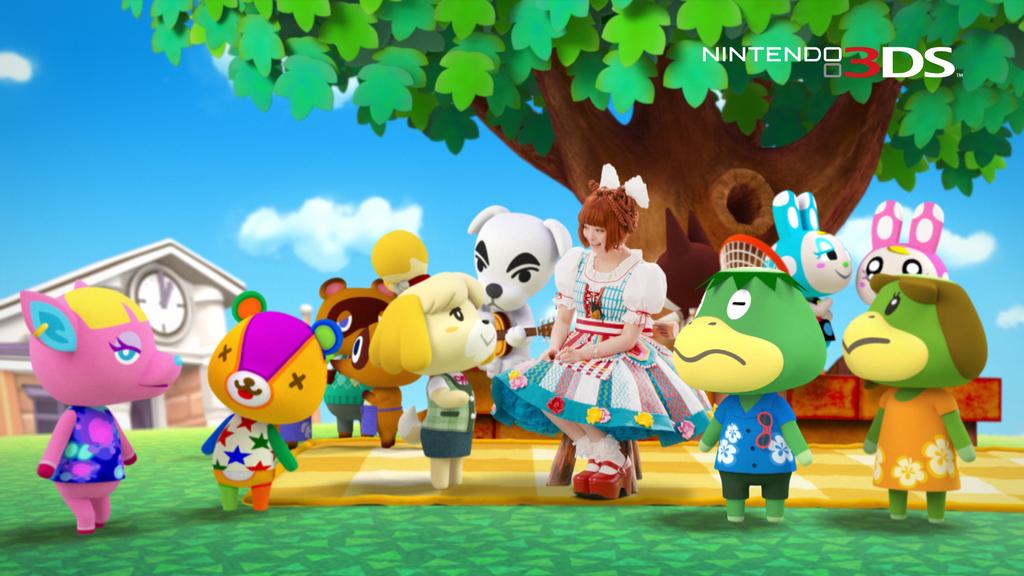 To promote the launch of the New 3DS in Japan, Nintendo brought in singer/model Kyary Pamyu Pamyu. She's now back once again for an Animal Crossing: New Leaf commercial that will be airing in Japan. You can check it out below.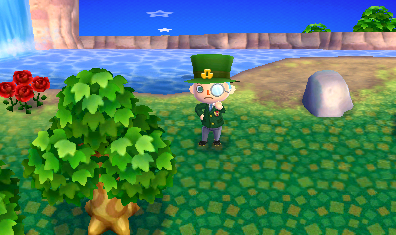 Japanese Animal Crossing: New Leaf owners will be able to get their hands on International Limited Edition items from 3/16 through 4/30 that will be delivered directly to their towns.
Check out the tweet below to see what items will be available.
???????3DS???????????3?16??????4?30?????????????3DS??????????????????????????????????????? http://t.co/qP72KzgXY5 pic.twitter.com/1azjJrK2Pt

— ???? ?????? (@doubutsuno_mori) March 11, 2015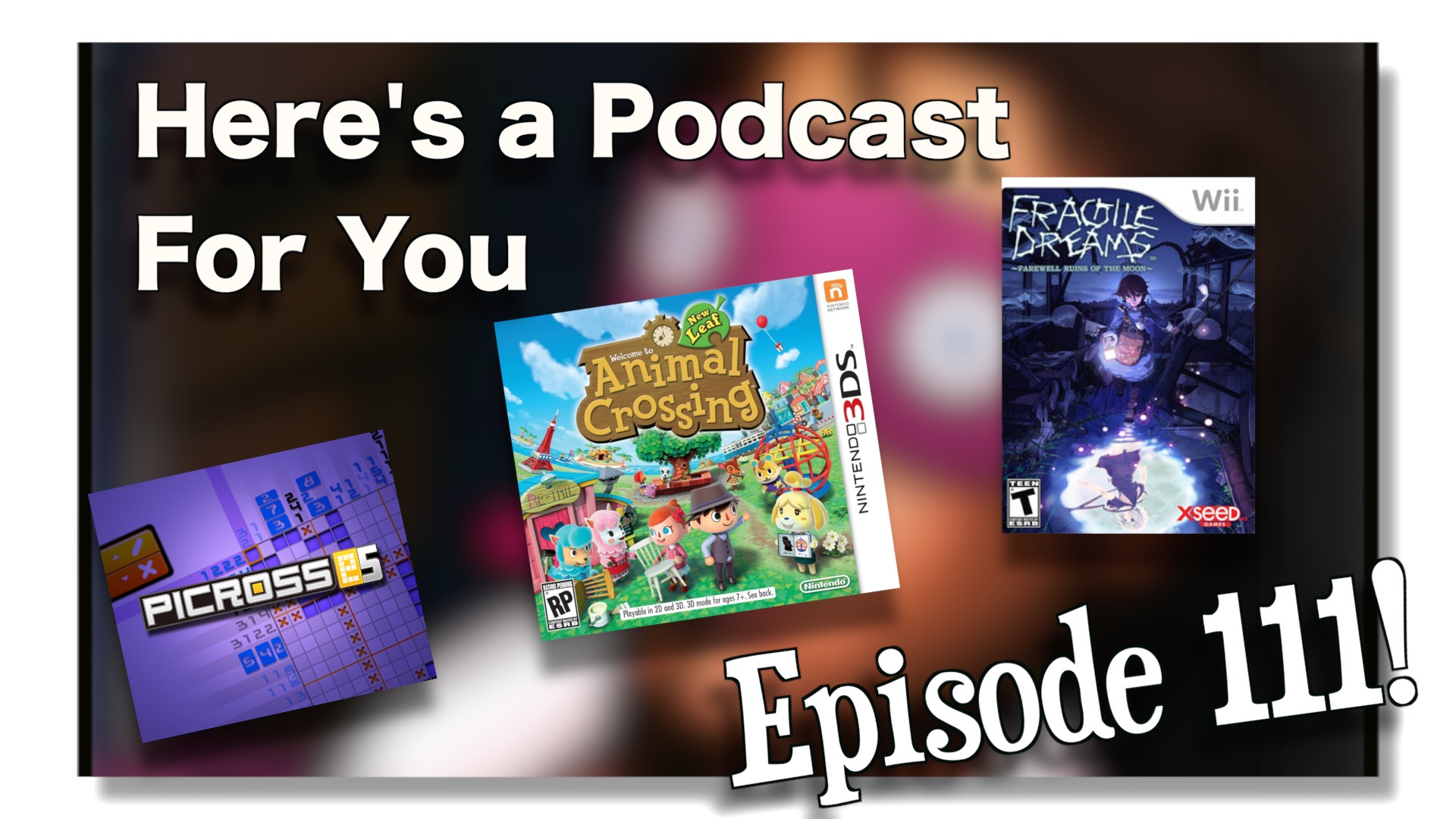 ---
Podcast Crew: Austin (Twitter), Jack (Twitter), Laura (Twitter)
We've finally upgraded to enhanced podcasts! Whenever we reference an image during the show, look at your podcast application and it should display the image we're talking about if it supports the AAC version of the show. You can also head over to NintendoEverything.com to view the gallery there if you prefer.
Welcome to episode 106 I mean episode 111. How are you? I'm okay. I hope you're okay too. Here's an overview of what we'll be talking about on this episode:
Have you always wondered what people loved about The Legend of Zelda: A Link to the Past? One of the things is how the game structures its quests, and that topic is the one we'll focus on during our book club segment this week. If you have thoughts on this topic, or A Link to the Past in general, send them our way!(nintendoeverythingpodcast(at)gmail(dot)com)
Chapters:
1. Game of the Week (Yoshi)
2. The History of Star Fox's Voice Acting (Star Fox series)
3. Malaura's Mask Continues (Majora's Mask)
4. Crunchier Cereal for All (Animal Crossing: New Leaf)
5. Laura fits one more game in (Wii Fit U)
6. Jack finds puzzle love (Picross e5)
7. Rekindling an old love (Fragile Dreams: Farewell Ruins of the Moon)
8. You've never heard of SWERY? (D4)
9. Site features!
10. A Link to the Past Book Club – Week 5
11. D4 Music Break
12. Year of the Saxophone
13. Listener Mail – Start
14. Is Phoenix Wright fun? Of course!
15. It was bound to happen eventually.
16. Do we like Sin & Punishment? Will it ever get another sequel?
17. Trading games for things.
18. Yoshi Quiz Show!
---
Download this episode (click this link)
Subscribe via iTunes by clicking this thing!
Subscribe with Google by clicking this thing!
Subscribe with Yahoo something-or-other by clicking this thing!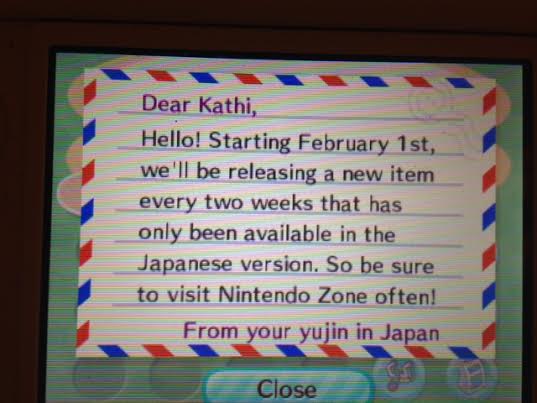 In the past, Nintendo has released plenty of free items for Animal Crossing: New Leaf in Japan. This DLC will now be released in North America. A message posted in New Leaf confirms that a new item will be available through Nintendo Zones every two weeks starting February 1.
Photo 1
In this photo provided by Nintendo of America and released November 24, 2014, makeup artist and YouTube star Michelle Phan takes a break while filming a promotion for Animal Crossing: New Leaf – a video game exclusively available on the Nintendo 3DS family of systems, November 11, 2014 in Los Angeles. In the game, players act as mayors of their own towns and can customize different aspects of the game (such as their personal appearances and homes), interact with the animal residents and visit a tropical island. (Photo by Nintendo/Bob Riha Jr.)

Photo 2
In this photo provided by Nintendo of America and released November 24, 2014, the YouTube star of KittiesMama, plays Tomodachi Life on Nintendo 3DS XL while on set for a promotion for the game, November 12, 2014 in Los Angeles. Available exclusively for the family of Nintendo 3DS systems, the Tomodachi Life game lets players make Mii characters of their friends and family members and see what exciting things happen. Players will watch their Mii characters' lives unfold in silly, spontaneous and hilariously dramatic ways. (Photo by Nintendo/Bob Riha Jr.)

Photo 3
In this photo provided by Nintendo of America and released November 24, 2014, YouTube sensations and sisters Annie and Hayley Bratayley play Tomodachi Life on Nintendo 3DS XL while filming a promotion for the game, November 12, 2014 in Los Angeles. In the Tomodachi Life game, available exclusively for the Nintendo 3DS family of systems, players can make Mii characters of their friends and family members and see what exciting things happen. Players will watch their Mii characters' lives unfold in silly, spontaneous and hilariously dramatic ways. (Photo by Nintendo/Bob Riha Jr.)
Source: Nintendo PR